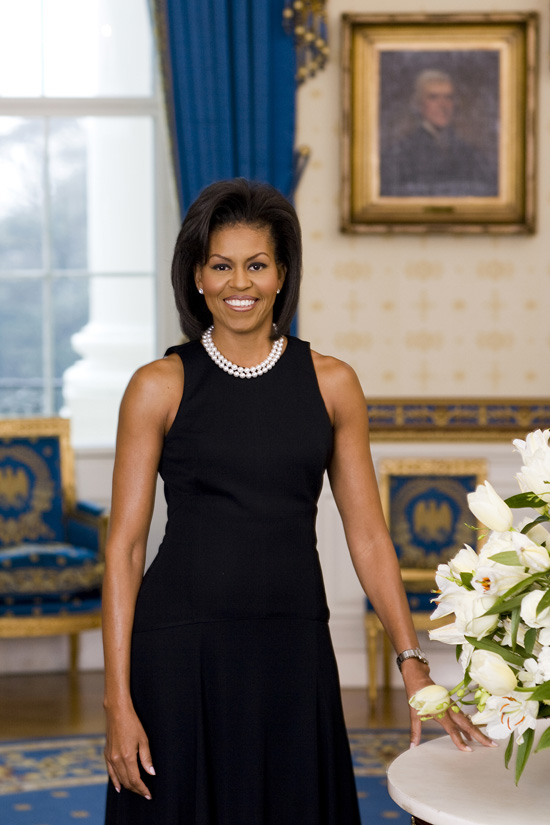 Our lovely first lady wore a classical black dress by Michel Kors. As we all now, a black dress is the must have in our wardrobe...is the quintessential  piece that allows you to change the look with the beauty of accessories. You can play it up or down depends on the occasion of your event.

As mentioned in previous posts I looove when designers bring fashion to the street..keeping the trend but making it affordable for the people!
Can you tell which one of these dresses is a splurge and which one is a save?
The first dress is Michael Kors's cross over dress and retails for $169.50 and the second one is the Shantung Dress and retails for $2,195.00.
You know darling it's all about keeping our options open..isn't it?