Gap presented their Fall collection today in London. And, according to Gap's Patrick Robinson, it's going to be "about people walking into the store and eyeing things they think might be three times the price of what they'd expect to see, but then finding out they're a fourth of what they thought."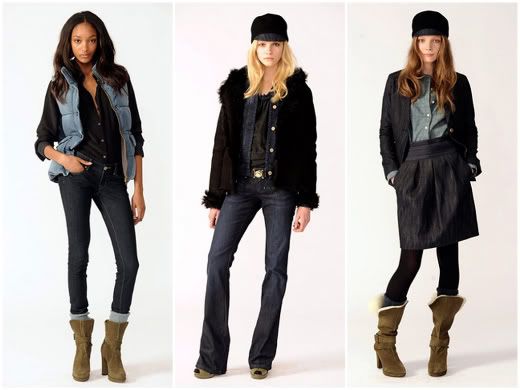 You might ask yourself why they they do it in London and not New York? Even though Gap has deep American roots, the brand is now designed by internationally minded U.S., European, and Japanese teams that Robinson directs out of New York, and this is the first stage of a new Gap road-show strategy demonstrating their joined-up thinking. (Next stop, for Spring 2010, will be Tokyo.)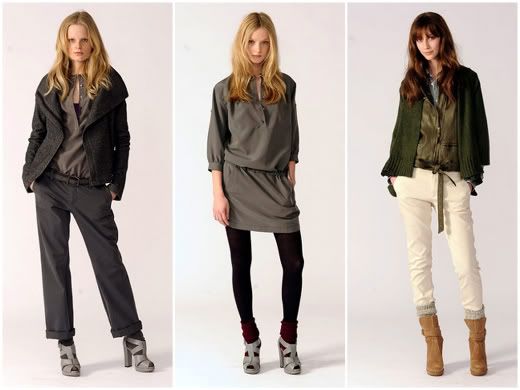 Highlights from the collection: new chino cut with a skinny stovepipe leg, "so it can also be rolled up and worn with a high sandal"; and denim appeared all tailored, deep-indigo dyed pieces.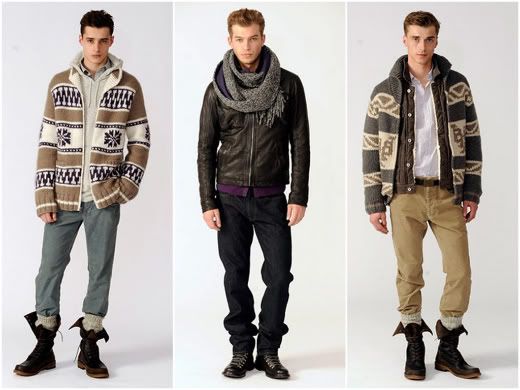 The basic color palette of the collection was full of black, grey and brown with some minimal touches of bright colors.  Which, I don't personally mind since the collection seems full of basic traditional pieces that can survive the pass of time and also play along with other more colorful pieces of your closet!

Love: big chunky scarf (first picture set), high chunky-heeled sheepskin Pierre Hardy boots and curly shearling jacket (second set of pictures)
.
What are your thought about it?