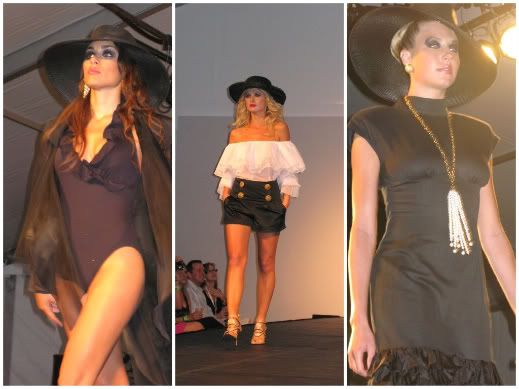 Ella Bella Couture is known for red carpet evening gowns, young contemporary cocktail dresses and soft and sexy flirty dresses in exquisite silks. And that is what Gabriella Tello delivered yesterday.

Overall there was no aha moment or special dress that you could say stole the show..it was just a lot of different lengths evening dresses with the exception of the swimsuit that opened the show.

Keep reading to watch more photos and a video of the finale.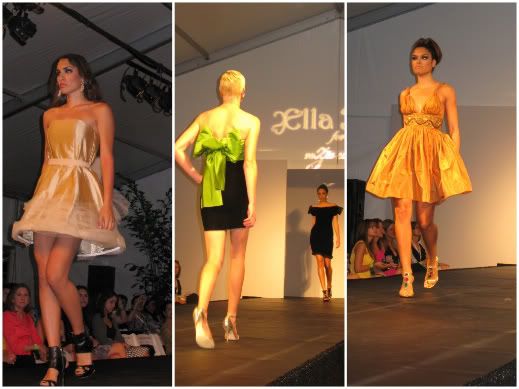 My

personal

favourite

dress of the show is the last one on the right that had a

beautiful

beaded belt.