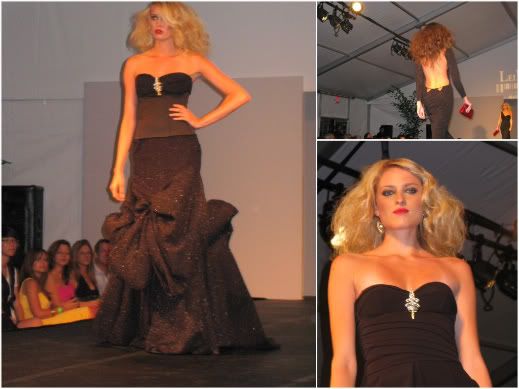 LeiMarco -Made in Italy- Fall collection it felt more like a spring collection (?).. Maybe it was just me that was expecting something different.
Overall, it had a very jet-set vibe to it. The color palette was kept very clean in black, white and reds.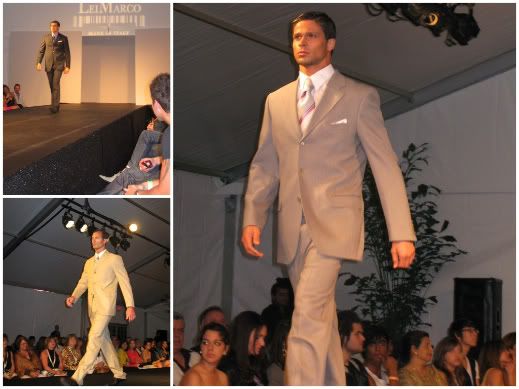 Classical suits in shades of grey and sand. The look overall was OK but the ties where not my taste at all. I would say the look was very European..

The white blouse on the left was my favourite piece from the collection..the detail was impeccable.
Love the
bermuda
and shirt for men, particularly the white look.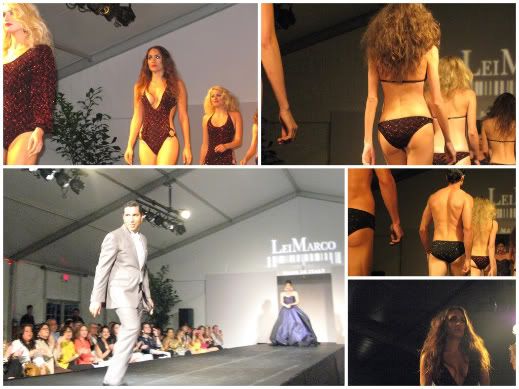 The finale was the highlight of the show with an opera singer that sang beautifully  while the models close the collection in swimsuits.
Overall, I would describe the collection as jet-

setty

, sexy with a strong European touch.