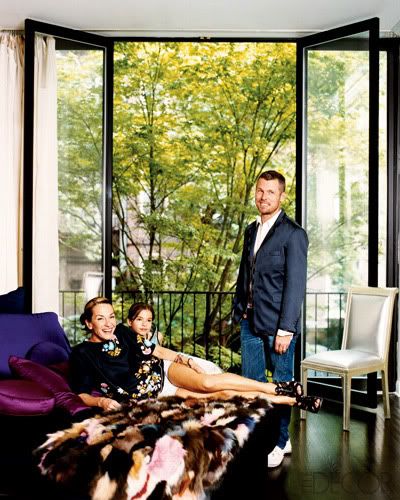 Cynthia Rowley's love of shiny surfaces and do-it-yourself touches gives her family's Greek Revival townhouse madcap character. The interiors are totally reflective of the woman behind them -- traditional yet modern, utilitarian yet artistic, solid yet whimsical.

To see more pictures of her wonderful townhouse keep reading.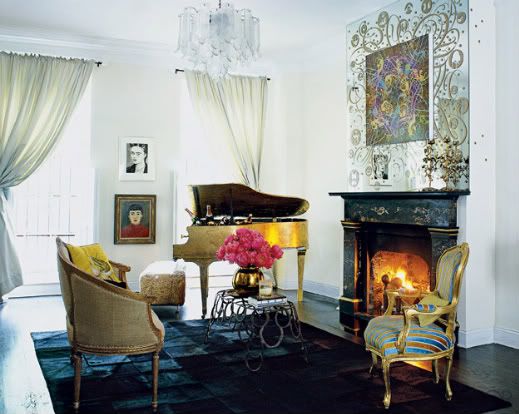 There is an effortless sophistication to the living room.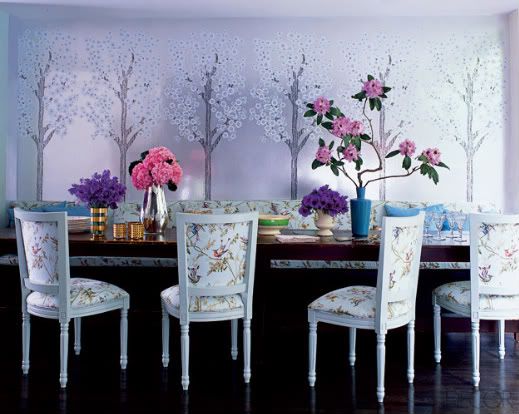 The dining area wall covering was designed by Rowley and produced by Flavor Paper. Love how they played with a bench and chairs,gaining space in the townhouse.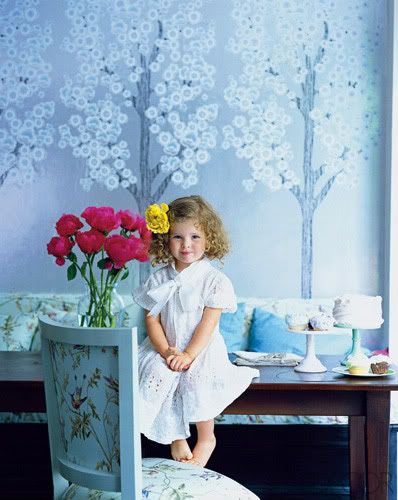 The couple's daughter Gigi in the dining area.

The kitchen cabinetry from Home Depot was lacquered in black. I think it adds a certain sophistication to the kitchen in a color that allows you to still complement with color.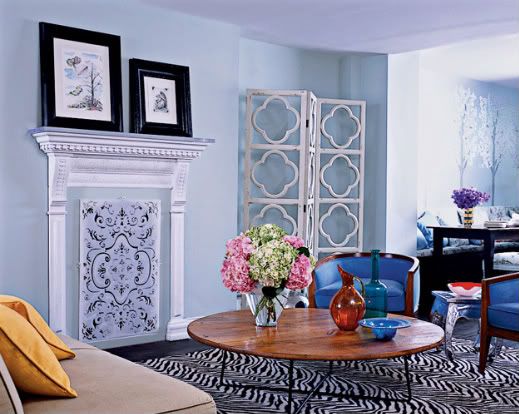 Rowley's drawings rest on the mantel in the den, the flea-market chairs are upholstered in cotton velveteen, and the rug is from ABC Carpet & Home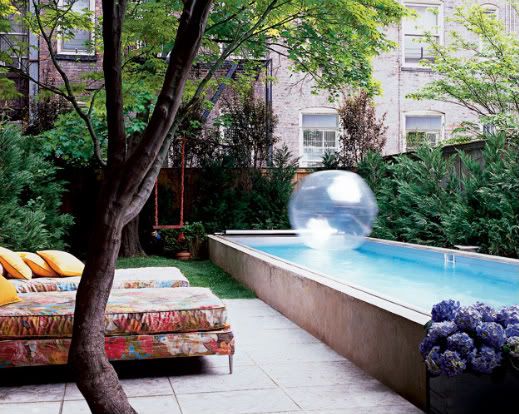 The designer wanted it to be an easygoing place for indoor/outdoor living as well as a traditional family home -- and a great backyard was key. The chaise lounges are upholstered in a Mulberry fabric. Instead of doin the traditional blue and white she incorporated fun colors..gorgeous!

Love the pink bubble gum chair from one of the living rooms. The bar-cart was a flea-market find.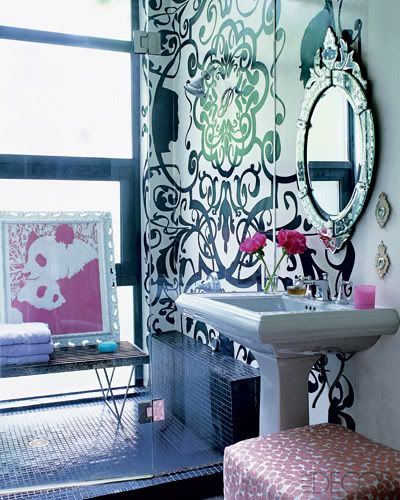 What a fabulous bathroom! The wall treatment is designed by Rowley and printed on billboard vinyl.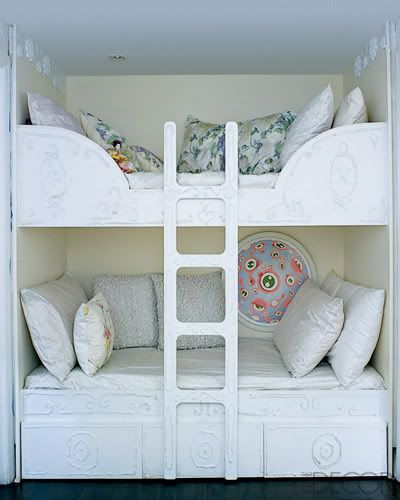 Kit and Gigi's bunk beds are piped with bathroom caulk. I have never seen such a beautiful bunk bed!



When asked what was her favourite part of the house, she answered: "The living things, of course: the people,".

So what is your favourite part of the house?