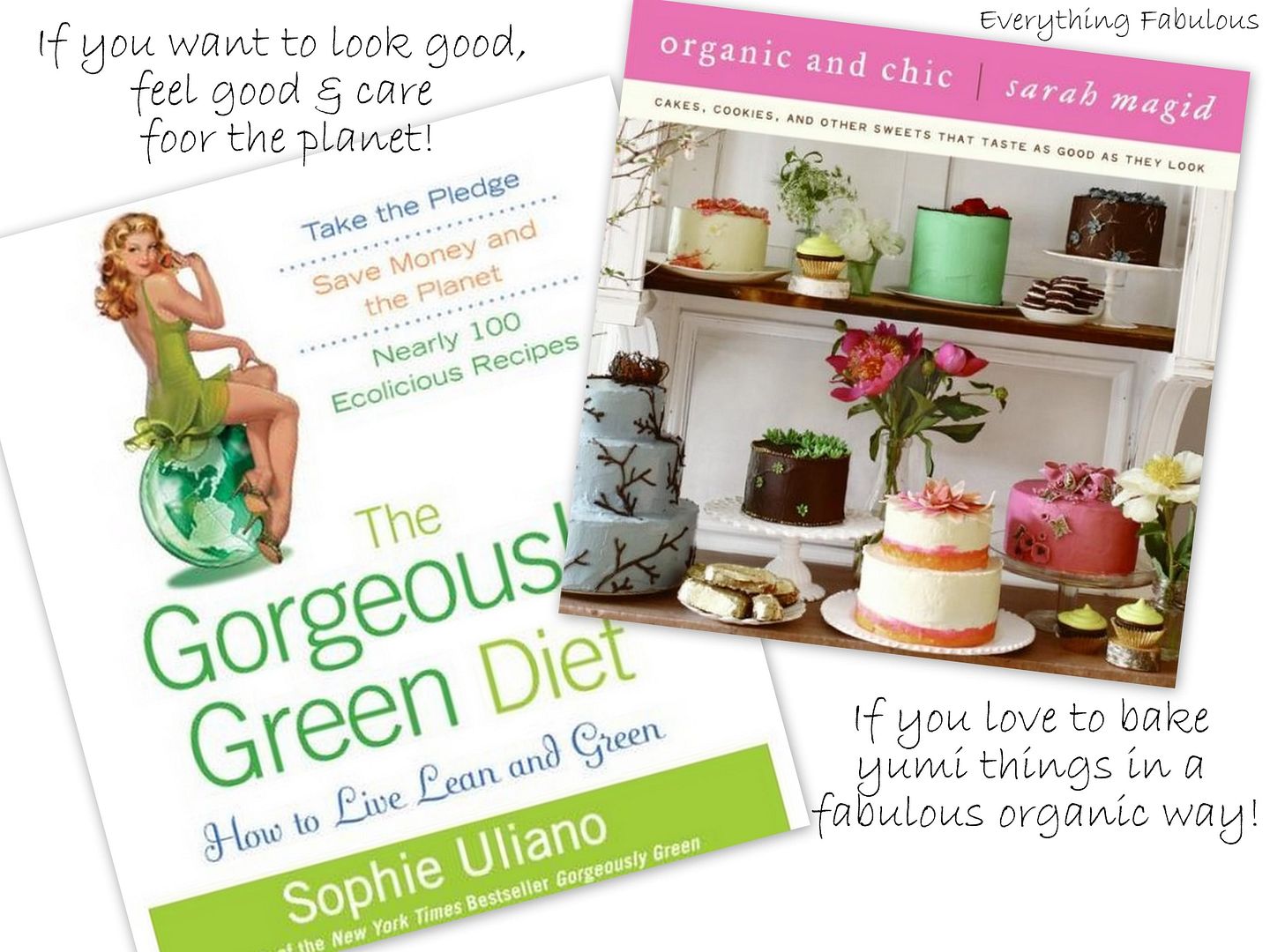 The new eco-chic books are both full of recipes.
Gorgeously Green Diet
is a great book is you want to look fabulous and learn great tips on how to buy & cook organic meals. This is the celebration of food, the planet, and healthy bodies!
Organic & Chic
(love the cover so full of fabulous cakes) is a great book if you like to prepare & bake fabulous organic desserts.
Organic & Chic
is as much an expression of fashion, style, and taste as it is of living well and protecting the environment.