The secret of being a Fabulous Hostess without spending all day in the kitchen is to have a couple of go-to recipes that are easy to prepare, require easy-to-find ingredients, can make a splendid presentation at even the most formal dinner party..and of course that they are delicious.

Basil Ice Cream recipe from the fabulous
Victoria Amory
is really all that and more..!! The fact that it is something different really allows you to play with the ingredients until you get exactly the taste you like!
Keep reading for the recipe.

1.75 quarts vanilla ice cream (preferable Edy's)

8 cups basil leaves, without stems

1. Thaw the vanilla ice cream by leaving it at room temperature until it is easy to stir but not totally melted.

2. Fill a small saucepan with water and bring to a boil. Submerge the basil leaves in the water to blanch, about 5 seconds. Remove with a slotted spoon and pat dry with a paper towel.

3. Combine 1 cup ice cream with the basil leaves in a blender and puree until it is smooth and the color is even.

4. Transfer to a bowl and mix with the remaining ice cream. Pour final mixture into a decorative mold and freeze for at least 2 hours before serving.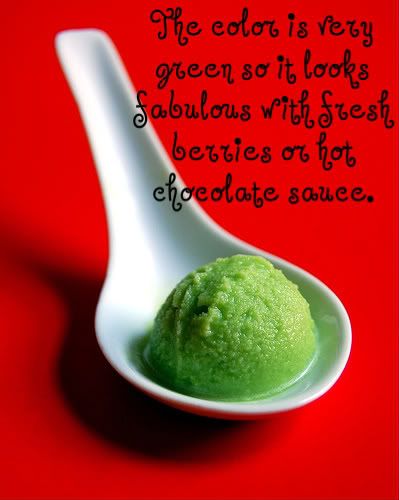 and voila..!!! you have a fabulous dessert that you can prepare way in advance. Even more, if you have your own basil plant..literally this dessert is fabulous and it will cost you less than $6 USD.

[Image via flickr]