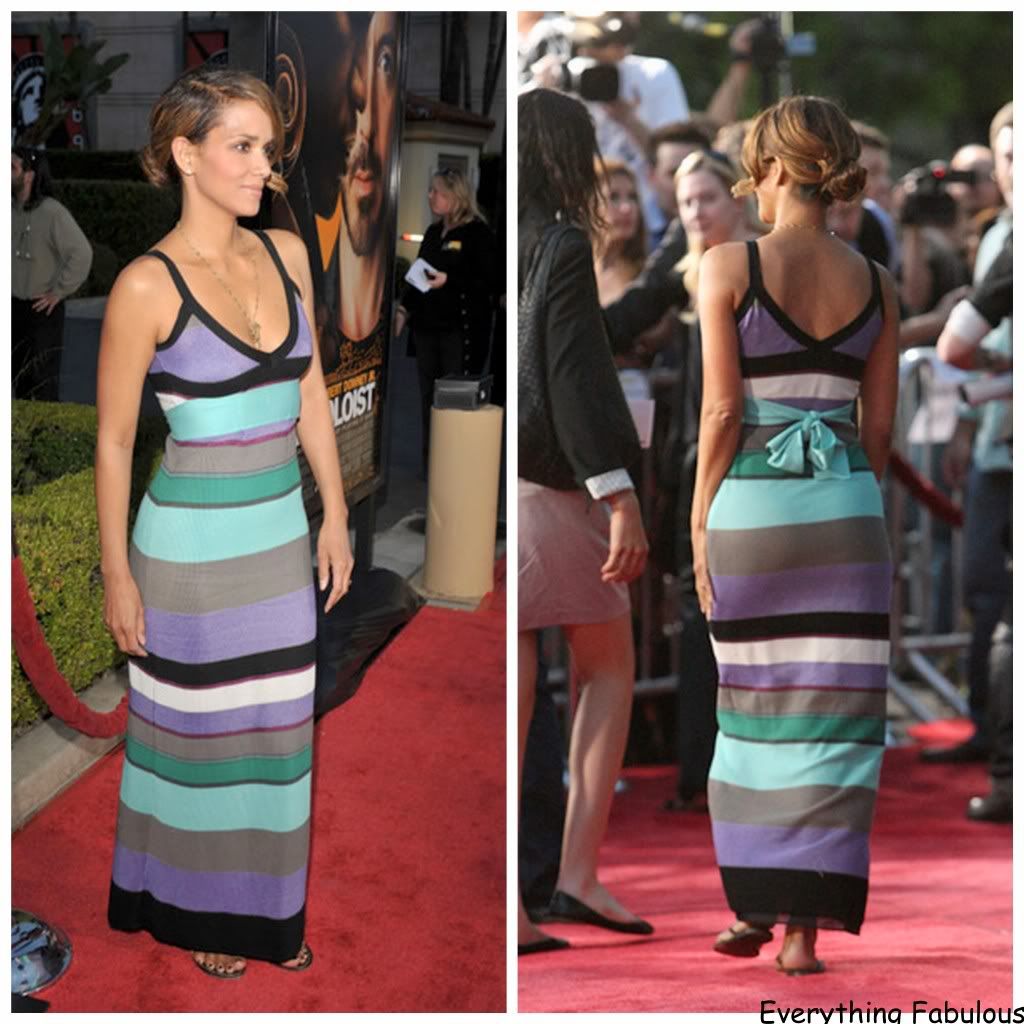 Halle Berry choose a very relaxed look to attend the Red carpet Premier of "The Soloist". I like the dress for dinner after a day at the beach on a hot summer night, but maybe not my choice for a movie premier. The flip-flops took the relax look to the next level. even her hair was ahh...
I guess what I like is that she was confident enough to wear to a movie premier what she wanted...so Kudos for that Halle!
Do you like Halle's flip-flops?
Source