With the release of her new fragrance and still glowing from the birth of her daughter, Halle Berry tells Bazaar why nothing can burst her bubble.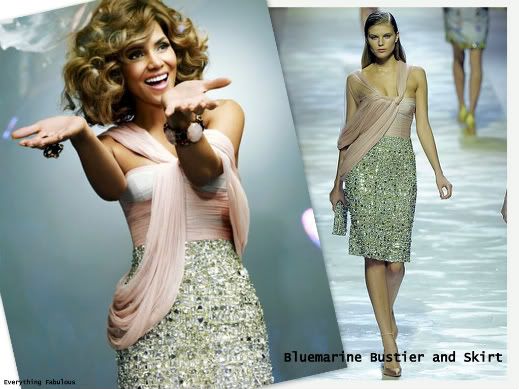 Keep reading to see more fabulous photos and read part of her interview.


Laura Brown: Tell me how you keep your mojo.
Halle Berry: I have a 33-year-old man. That'll keep your mojo mojo-in'.

LB: How has your body changed since you had Nahla?
HB: Having a baby takes so much from you. It's the most glorious thing you'll ever do, but the aftermath is not so glorious! So now I'm having to exercise, eat a little bit differently, take a lot more vitamins.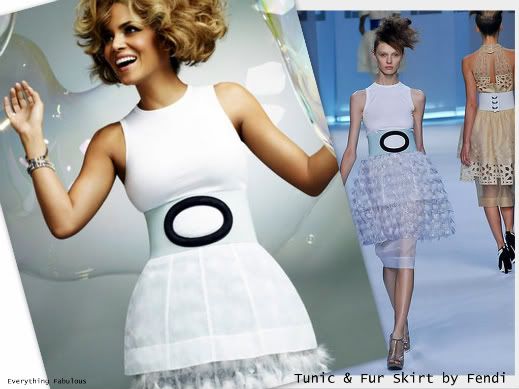 What works for you fashionwise?
HB: I'm not the girl for superhigh fashion because I don't have the right body. When I want to get dressed up, I'm a Roberto Cavalli girl. Also, Dolce & Gabbana, Versace, Calvin Klein ...

LB: You once wrote that the only wardrobe you need for sex is a tank top and pumps. Do you still maintain that?
HB: Oh, yes. Any pumps! You just need length to your legs.

LB: With your fragrance, Halle by Halle Berry, you are selling the essence of yourself. How will women respond?
HB: I think there's a certain level of trust that I have with women. I've always been honest, even when I haven't had good times in my life or my movie bombed or I've had great success. I've owned up to all of it. I've said, Hey, this is who I am; take me or leave me. I'm pretty simple and pretty natural. I'm not one of these people who wear a face full of makeup so I look like I have on a mask. What you see is what you get.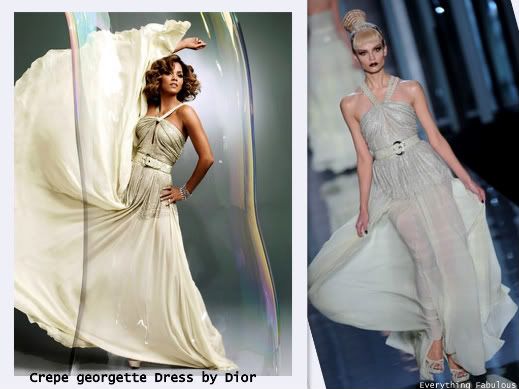 LB: More children?
HB: Yes. My pregnancy was amazing. I was happy that whole time, I felt good, I had energy, I was like Superwoman. I wish I could feel like that for the rest of my life, that's how fantastic it was.

LB: Last year was kind of super for women in Hollywood too.
HB: It really was. As a woman, when you embrace where you are in life, then I think the struggle isn't so hard. If you're 42 and still think you're an ingenue, then you've got a problem.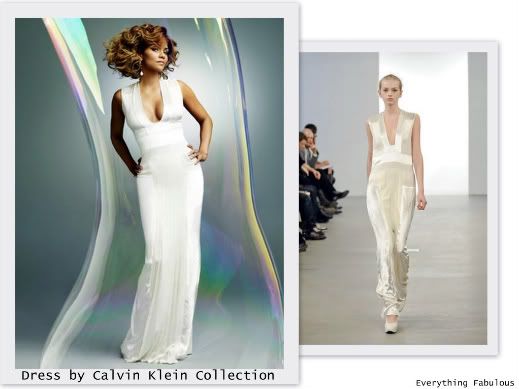 I personally love the pictures and the dresses she wore for the photoshoot, but more than that I like her as a person..she just seems like the real thing.