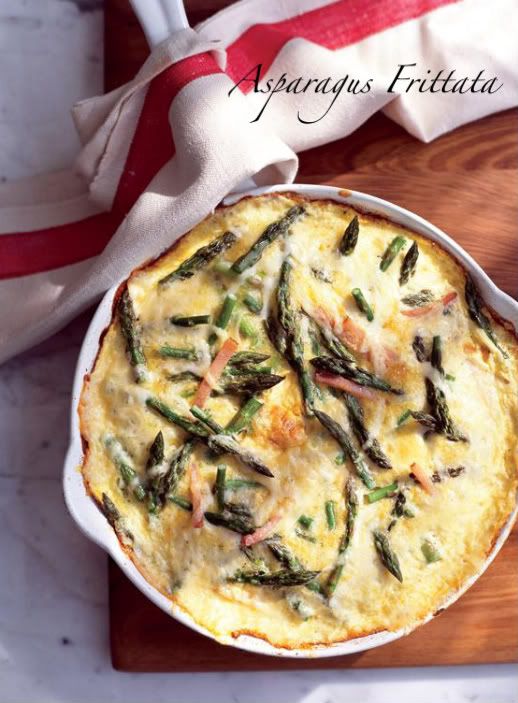 With Mother's Day right around the corner, brunch recipes are a popular item for families looking to show Mom their gratitude this May. And
Asparagus Frittata
is not only yumi but good for your heart. This is one of the many recipes you can find at
Toast to Women
, a site created by
Clos du Bois Winery
and
Women Heart, 
that is part of a year-long campaign to raise $100,000 to defeat women's heart disease by offering free, personalized e-cards (For every e-card sent, Clos du Bois will donate $1 to
Women Heart Organization
), as well as healthy drink recipes featuring
Clos du Bois
wines and festive heart healthy menu! The recipes are from the
WomenHeart's ALL HEART Family Cookbook
.
How Fabulous..you send an e-toast to somebody you care, save the planet from printed cards, help raise 100,000 to Women Heart and learn how to eat healthy heart meals!!!