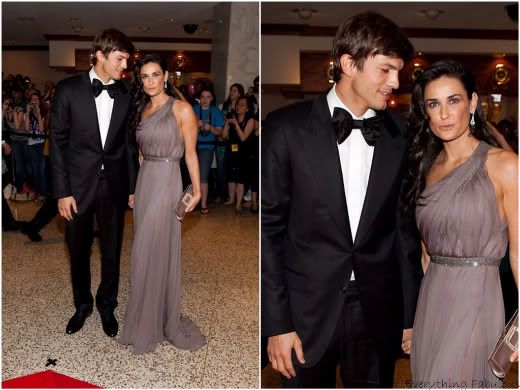 Saturday night the 2009 White House Correspondents' Association Dinner took place- a traditionally black tie affair. Usually the night is full of celebrities and the atmosphere of the night is flirty and funny, full of funny speeches form the President Barack Obama and other attendees.  And this year, Hollywood did not want to miss it. From Demi Moore, to Bon Jovi, to Eva Longoria even Fahions Designr Donatella Versace ( she even wrote s post for The Huffington Post that you can read here). Demi Moore looked fabulous that night on a one-shouldered Versace Pre-Fall 2009 gown that really made her body looked out of this world.


You can scroll through the gallery to see what celebrities wore for the special and fun night. Jon Hamm  and Jennifer Westfeld looked fabulous, as well as Natalie Portman.

President Barack Obama continued the tradition of Speaking at the White House Correspondent's Dinner. This was his first time appearing at this yearly event as President of the United States. This year was Obama's turn to show that he could make fun of himself as well as those that report on him, work with him, surround him, praise him and cover him. Judge for yourself, but although the speech have great one-liners overall it was not Obama's best speech.

Overall it seemed like a fun night..one event that I would have love to attend!