Loyal to his sophistication and timeless elegance, Armani introduced his new collection for Armani/ Casa. Launched in 2000, Armani/Casa 2008/2009 collection interprets the Art Deco period in a contemporary way with geometric shapes and monochromatic color..very much like his Armani Haute Couture collection. "The interplay between the fashion and furniture collections allows me to bring inspiration for colors, fabrics and materials from one design discipline to the other and vice versa," says Armani.
Keep reading to see more pics from the collection.
Armani's extension into the home is consistent with the designer's fashion philosophy and language. "The process of creating products for the home and for fashion collections is very similar," he says. "Both skills require an ability to imagine things in three dimensions and to translate sketches into reality. In both cases, it is the precision and finesse that will make all the difference." The furnishings are designed to fit specific zones in the home: living, dining, bedroom, study, kitchen and bath. Each season, additional lines are introduced to complement the existing ones.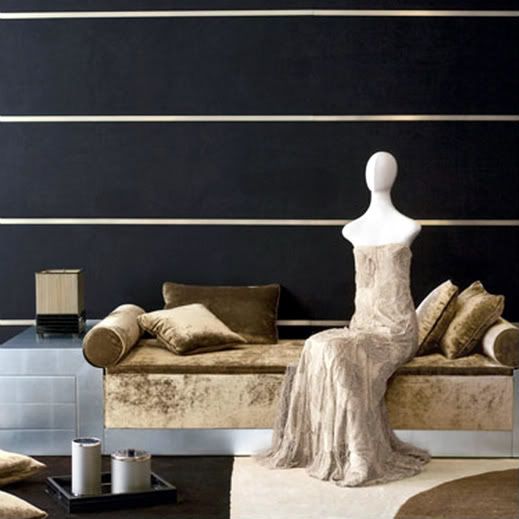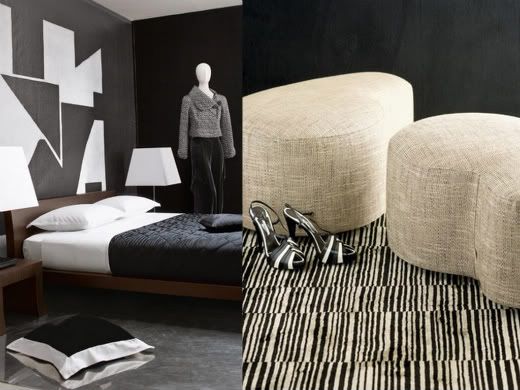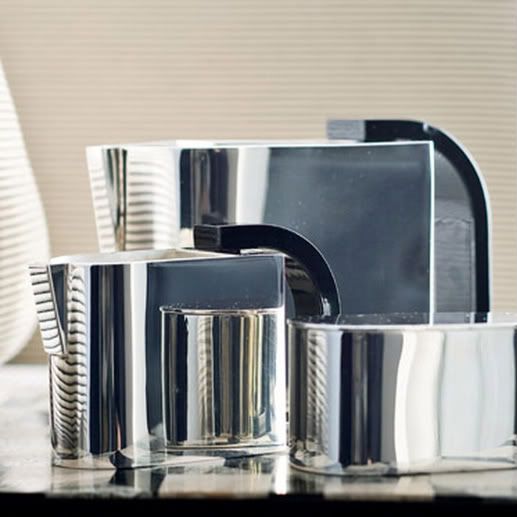 I now consider myself to be a designer in the fullest meaning of the term," says Armani, "someone who designs all matters of things, not just fashion. But to be honest, my vision for Armani is the same as it has always been: to make wonderful products which reflect my personal design aesthetic and, through doing this, to offer people collections which make them feel good about themselves. The lifestyle approach has evolved naturally over the years... it has not been so much a business strategy, but a personal creative odyssey."

In general terms I like his accessories for the bathroom and the kitchen (through out most of his Armani/Casa collection) the most. From this latest collection I love the Bach bar in black lacquered wood. Overall the pieces exude quality and design, no doubt about it. I say "Bravo Armani".

What are your thoughts on the collection?

[Image via Veranda]