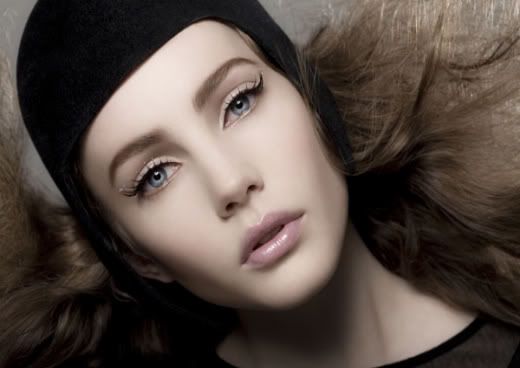 Who doesn' like a glowing complexion...we are always int he search of the latest cream, bronzer, vitamin and foundation that is going to make our skin look flawless. But as with everything else...more than half the battle is in the food we eat!!! The best part is that we do not need to run and buy nothing just change some habits on a daily basis!First of all cut back refined sugars and limits sweet. Add Omega-3 to your diet (remember hummus) also salmon and walnuts to reduce inflammation. we all know by now that we need to drink at least 8 glasses of water and cut back on caffeine (specially coffee). And take at least one beauty food per meal....and here they are top beauty food by nutritionist Lisa Dryer.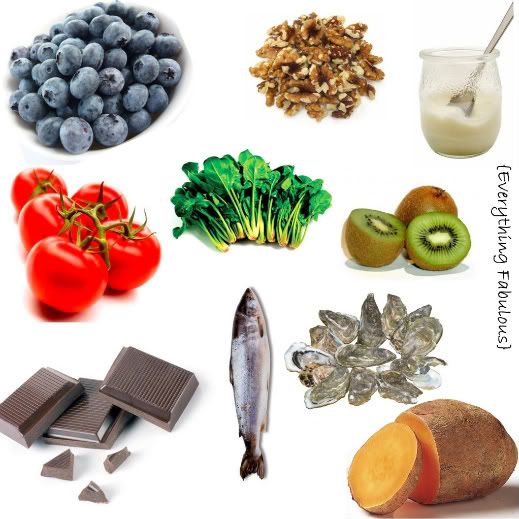 1. Blueberries:
full of antioxidants and anti-inflammatory
2. Walnuts
: Full of Omega-3 help fight against skin alignments also.
3. Low-Fat Yogurt
: Full of calcium (even more than milk0.
4. Tomatoes
: Great source of lycopene, a potent anti-oxidant.
5. Spinach
: a great source of beta=carotene and lutein (protects eyes).
6.Kiwi fruit
: rich in potassium and vitamin c, which promote glowing, wrinkle free skin ( I am packing my house with kiwi!!)
7. Dark Chocolate
: full of antioxidants and nutrient. Helps boost hydration & smoothness.
8. Wild Salmon
: prime source of Omega-3 fatty acids which reduce skin inflammation preventing sagging and wrinkles!
9. Oysters
: top source of zinc, which helps build collagen and speeds up skin renewal.
10. Sweet Potatoes
: chock-full of beta carotene, which help smooth skin.
What is your favourite beauty routine?