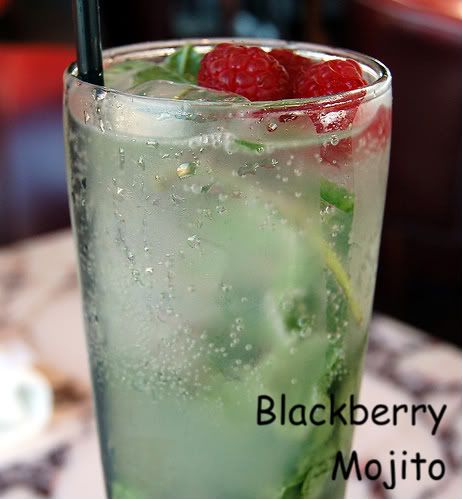 If you like a classicalMojito you are going to love the Blackberry Mojito. It's a fruity drink, which screams springtime in a glass. Made with fresh blackberries, mint and lime, the Blackberry Mojito will make you want to put down your own Blackberry while enjoying this drink.

Ingredients
5 blackberries
10 mint leaves
1 fresh, sliced lime
2 tbsp granulated sugar
2 ounces Rum
2 ounces soda water

Preparation
Mix together blackberries (make sure they are squashed), mint, lime, and sugar. Add Rum and ice. Shake 4 times and pour into beer glass. Top off glass with additional ice if needed and finish with soda water. Garnish with a fresh sprig of mint. Or you can also add a couple of blackberry on top of the drink! Enjoy!!!