Karl Lagarfeld presented his Chanel Cruise 2010 Collection at the Grand Hotel Excelsior Lido Resort in Venice....at sunset. He actually made all the guests wait for two hours until sunset set and the show started. The catwalk was a boardwalk and the front row a line of deck chairs, with editors left to deal with their heels sinking into the sand. Would have love to have that problem! All the girls where wearing Peggy Guggenheim wigs...in rich colors from white, to reds and rich brown.

Lagarfeld mentioned earlier that the clothes would be reminiscent of Peggy Guggenheim, the patron whose palazzo now houses Italy's most important collection of twentieth-century art, and inspired by Venetian high-society of the '30s, with fabrics sourced from "the rich reds of the Renaissance, Fortuny's prints, and the chiaroscuro technique of the great Italian masters."

And even though I always love his white and black pieces this time I think the red dresses where divine!!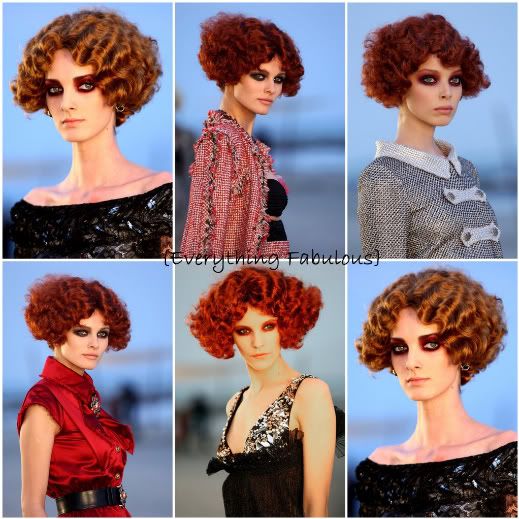 Keep reading to see more pictures of the show.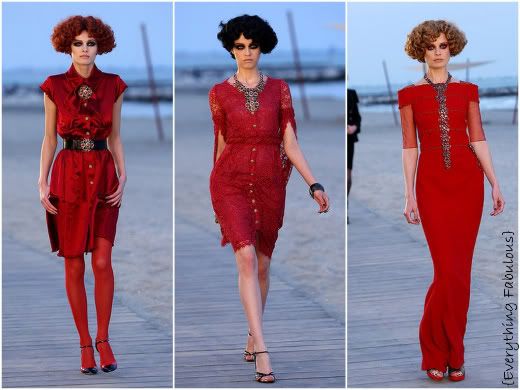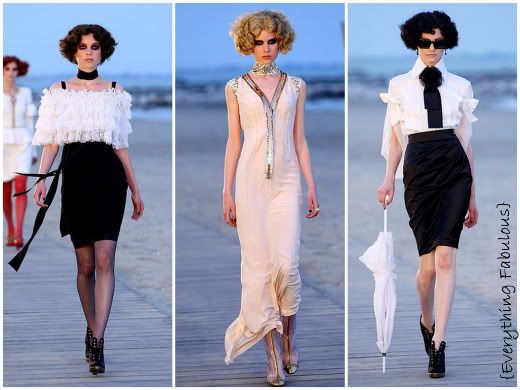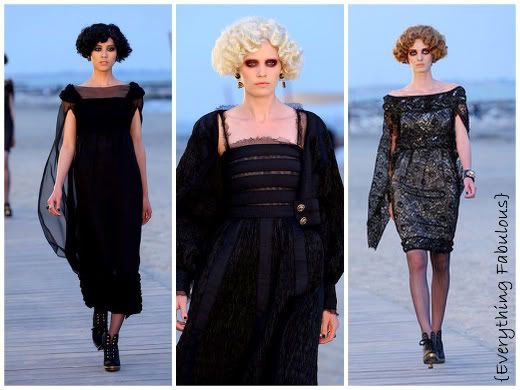 Still big chunky jewelry and fabulous bib necklaces...it seems this is a trend we are going to keep seeing for quite sometime. What a fabulous how..sunset in Venice with the talented Karl Lagarfeld!!! Guests brought home a Chanel beach towel as souvenir.

{Image via Fahionologie}