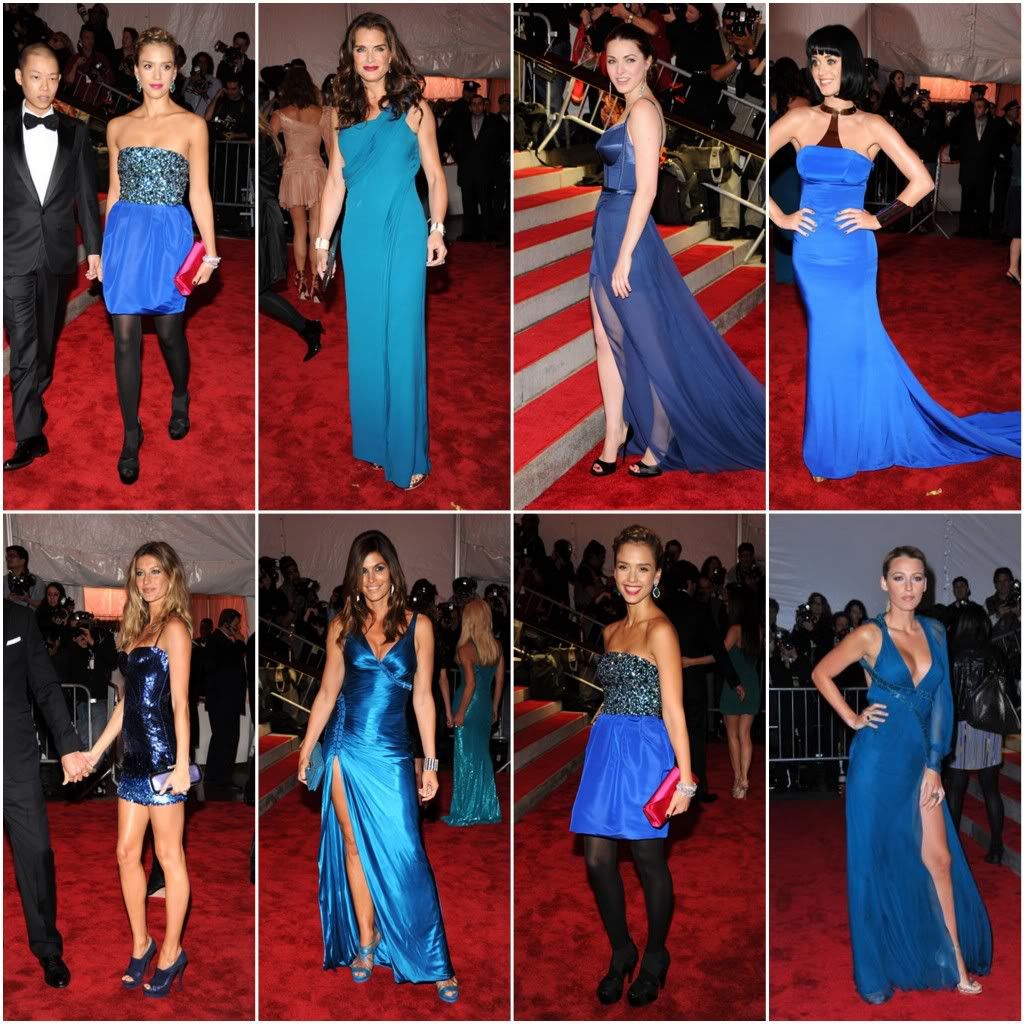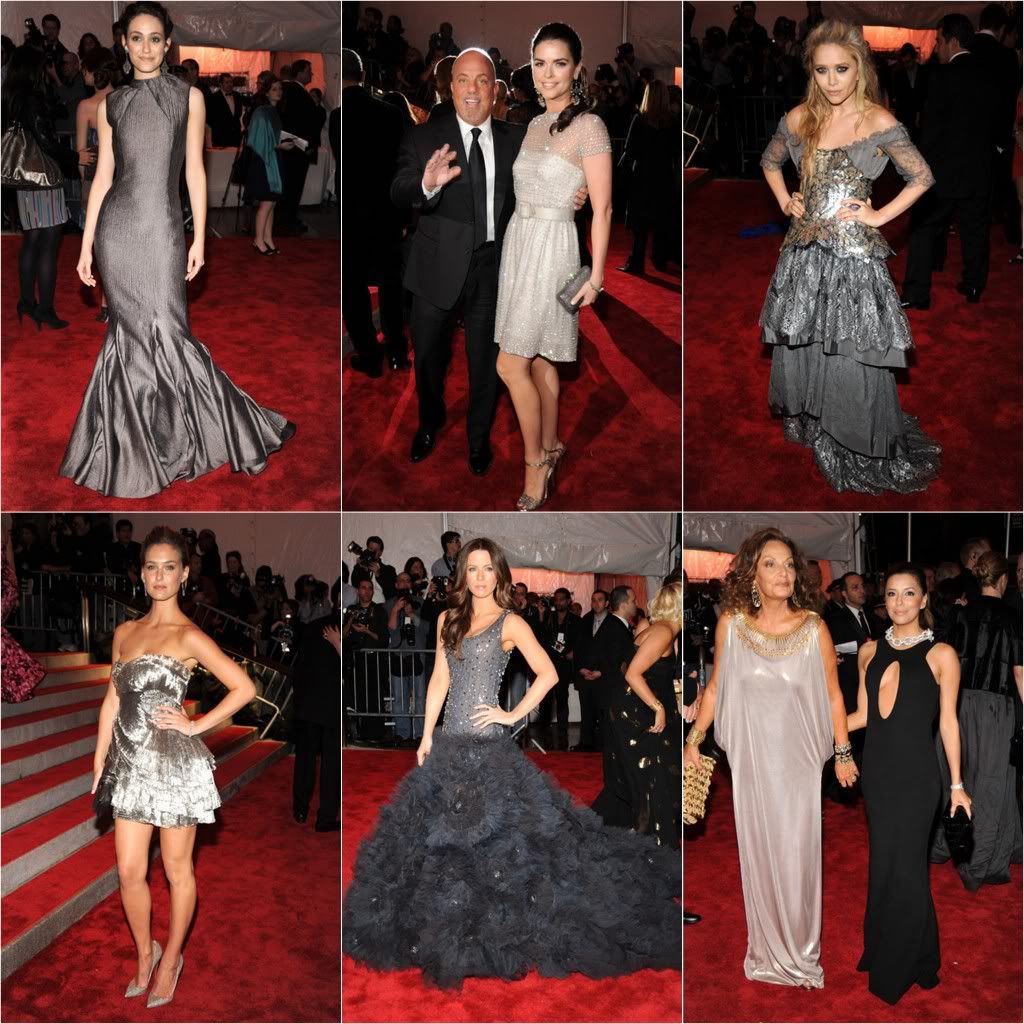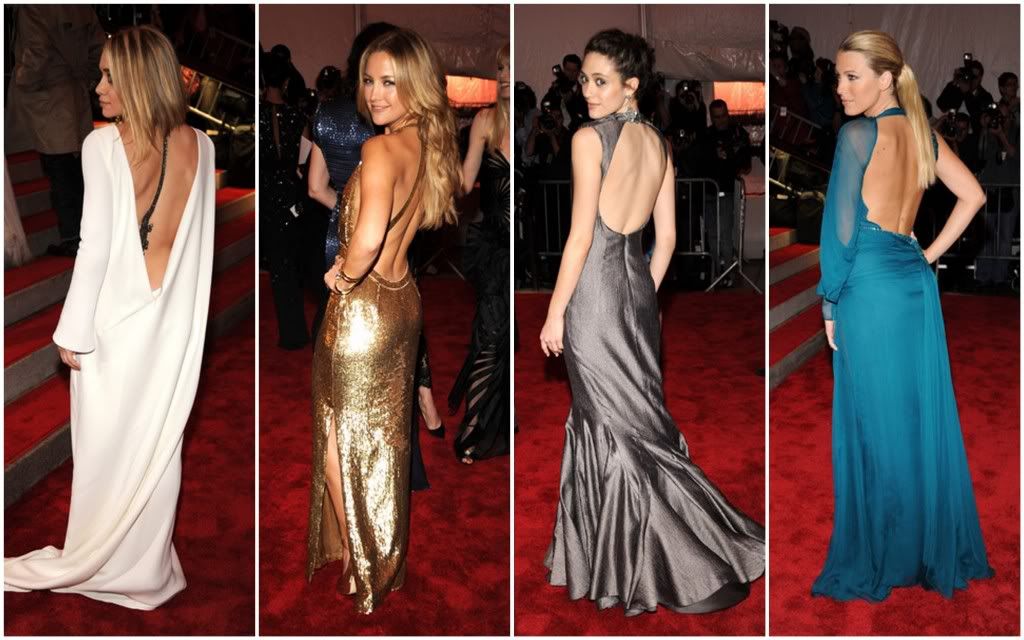 Each year The Met's Costume Institute Gala (hosted by Anna Wintour) is an event full f fashion statements. And each year the stakes are getting higher..and more fashion risque. And from all the fabulous models and celebrities that attended the event there where some very clear trends...

From Marion Cottilard blush pink Christian Dior strapless gown to the custom blush tulle Brian Reyes floret gown worn by Ivanka trump...BLUSH PINK was a color that showed up at the Met.

Another trend was "blue". Lots of cobalt blue, from Katie Perry in Tommy Hilfigher to the strapless cobalt blue mini Jason Wu dress with an embellished bodice worn by Jessica Alba. To the many Versace dresses worn by Giselle Bundchen, Blake Lively and Cindy Crawford...any shade of blue was welcomed!

Shades of gray....another color that was seen a lot. From dark grays as seen in the Carolina Herrera dress worn by Emmy Rosum to the lighter version of the Marchesa dress worn by Kate Beckinsale to the almost silvery mini dress worn by Bar Rafaelli to Mary-Kate Olsen in Christian Lacroix.
And last but not least it was a night of backless dresses..lots and lots of back showing happened last night. Kate Hudson, Ashley Olsen, Kate Moss (not seen here) where just some of the many that choose backless dresses.
So now you know darlings...watch out for blush pink, grey, cobalt blue..and backless dresses!!!