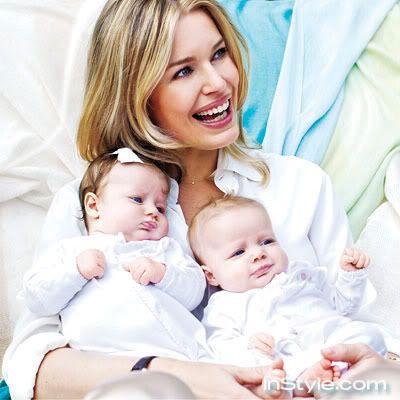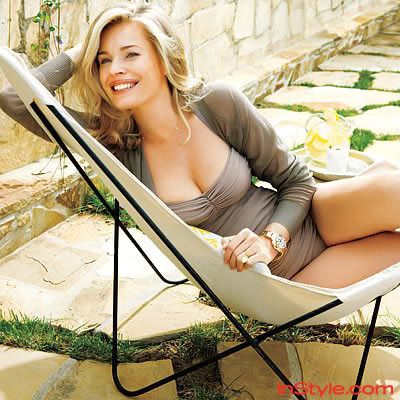 I have never seen Rebbecca Romijn look so fabulous. even though she is a beautiful woman there is a special glow about her...the new mom glow that is just divine! She is featured with her daughter in the June issue of In Style.Says the actress of her daughters' exclusive debut, "What girls wouldn't want to be featured in In Style? We figured they would be happy with this choice in 18 years." On being a mother she adds: "Being a mom makes me feel whole and like I understand the meaning of life," she says. "All I want to do is stare into my babies' eyes nonstop!"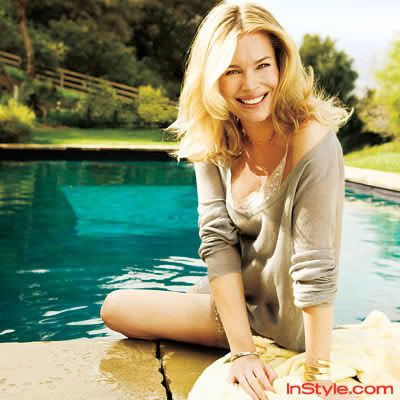 She is having fun dressing them up..."I know they're going to have a lot to say by the time they turn 2, so until then I get to dress them however I want."

Go behind the scenes of the star mom's In Style cover shoot.

Those babies are just adorable!!