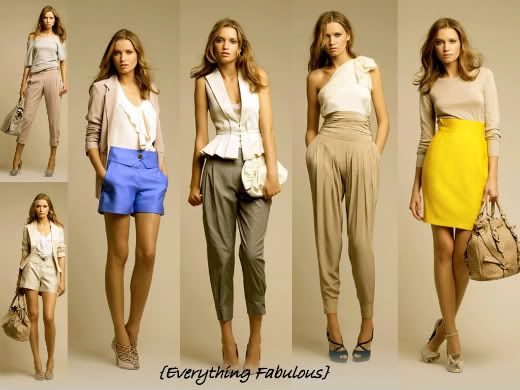 I love
Reiss'
Spring-summer 2009 collection. Full of flirty pieces in neutral colors with some splash of dark-coral and deep-sky-blue and yellow.
Reiss
' design is ICONIC, SEXY, CONFIDENT, MODERN...and I would also add feminine and chic. The quality and design of their clothes makes them the "to-go"store for affordable luxury. Some of their pieces (most) have a classic style that you could keep using season after season!
What is your "go-to" store when looking for something extra-special?