I LOVE ruffles. They are feminine, elegant and they always add that extra detail that you may be looking for. During the day or for the night, pick your favorite item for a fashionable and chic day.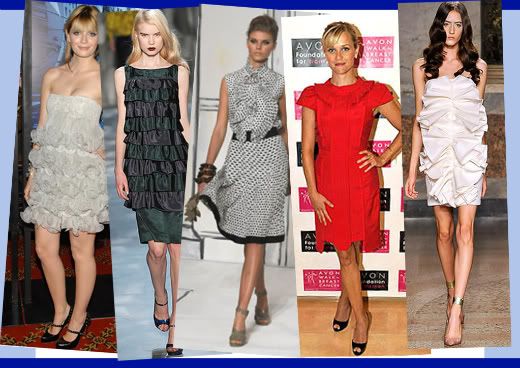 From left to right. Top to bottom:
Mod Cloth. Boulevard Before Dawn Dress $74.99 
Marc by Marc Jacobs. Habotai Ruffle-Front Dress $252 
Lover. Chambray Ruffled shirt $360 
Urban Outfiters. Ruffle Placket Dress $88 
Mod Cloth. Unicorn Princess Heels $119.99
Miu Miu. Satin Wedge T-Bar Sandals $665
Christian Louboutin. Mount Street Bag $1495
Pour La Victoire. Ella Zip Ruffle Flat Sandals $225

Have fun with dazzling ruffles!


(Don´t tell anyone...but I just adored the flat sandals!!!)