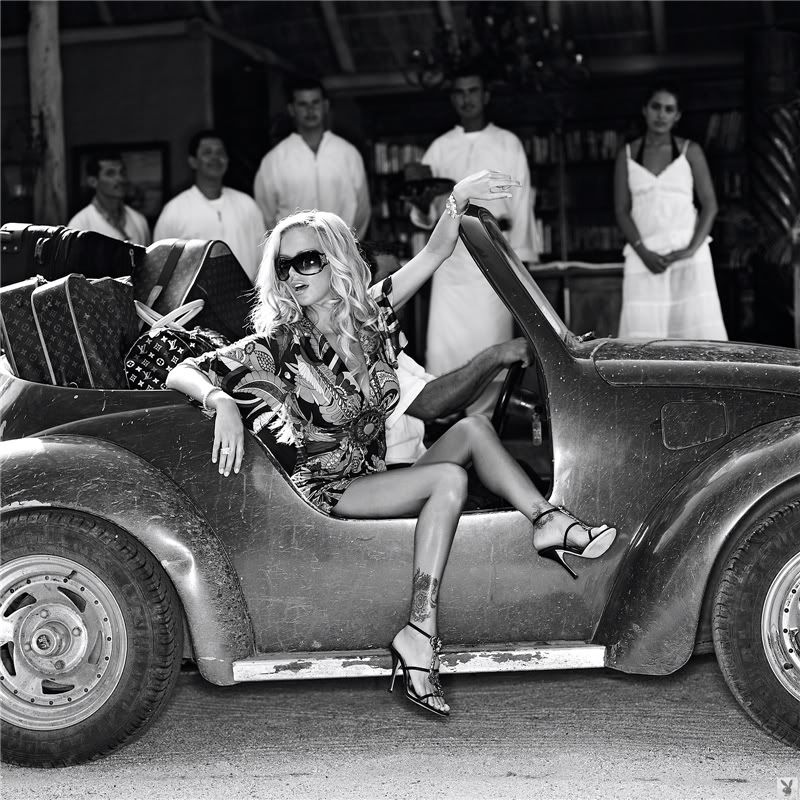 When traveling..I say travel in style! Either for work or just for vacations, the same way the crew have their uniforms, the fabulous travelers have theirs! If you have a basic to-go outfit and accessories you would not only look great but also avoid the last minutes rush..!

Here are a couple of my suggestions:


Travel Gear:
- Have one or two classic outfits that are your "go-to", that have a great fit and are comfy but also have great sense of style. In my case, my basics are:
* a dark blue jean,
* a comfy black jersey top with mid-arm sleeves or a white t-shirt with bejeweled sign (classy not flashy),
* depend where I travel I dress them with boots or flats (silver from Tory Burch) or just cute sandals.
* silk scarf or cashmere wrap ( if I do silk-scarf I always always take with me in my tote a wrap -not always cashmere).

I keep updating every so often the t-shirts but for the most part that is my basic outfit. You can then start playing with the accessories/jacket depends color trends, time of year, etc.

My carry on essentials:


* try to always use the same bag that is mid-size goes with everything and has with several compartments so you can keep things organized and access everything if needed in a second or two.  In my case I travel always with my LV Manhattan. 


Inside I carry: gum, antibacterial wipes or lotion, gloss for the lips, water spritzer for the face (of course the smallest size), eye cream, perfume ( I always try something flowery and light- get the sale sample when you buy yours so you can always carry it with you on the plane), glasses (big ones), ipod, camera, passport, wallet, phone, several pens. If it's a long flight a cosmetic bag with mascara, blush and eye concealer and a lip-gloss with a dab of color...very simple.





* always carry an additional bigger bag (tote) where you can put your wrap, book, magazine, water, etc. A classy black and brown

Le Pliage by LongChamp

will do. What I like about it is that you can carry it with you if you are ready to use it. And you can spill anything on it and it comes right out ( after several trips with my two kids I have put everything inside this bags and everything got spilled on it..and still looks like new!).




Dos and dont's:


* don't wear a lot of makeup on the airplane, with the pressurization it crackers or fades...keep it as natural as possible.
* take a pair or socks on the plane if its a long flight because you want to be able to take your shoes off but but not walk barefooted.
* always have a great book, you never know when your flight is going to be delayed and after a while there are no more magazines to buy.
* keep jewelry to the minimum. Choose classy pieces, studs, pearls,..here less is more..maybe a fabulous ring and that's it.
* no matter where I am going I try to treat is like a spacial occasion..at the end traveling is one of life's pleasures. 
Invest a little bit on timeless pieces that will make you feel luxurious in your travel...forget about the rest and just enjoy it!