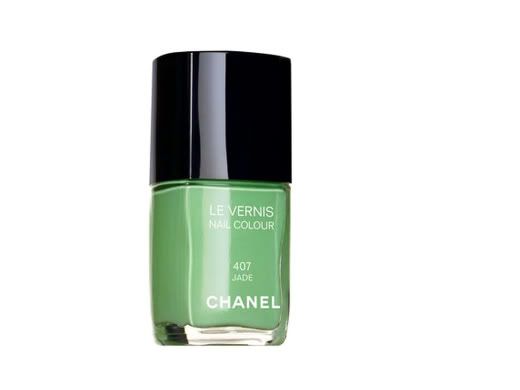 Style.com reported that the fabulous mint green nail polish seen at the Paris Chanel Fall 2009 Collection (and also at Tokyo's show) show will be available this October in a limited edition as part of an exclusive two polish collection called the Jade Nail Collection. Jade will be partnered with Jade Rose, a pale pink.
Minty color for fall sounds fabulous..something different to wear under all those sweaters and jackets!!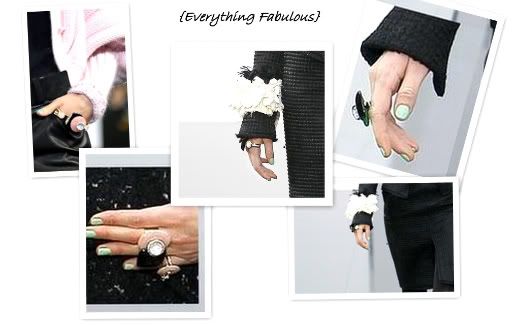 Do you like the color? Can you see yourself wearing it?