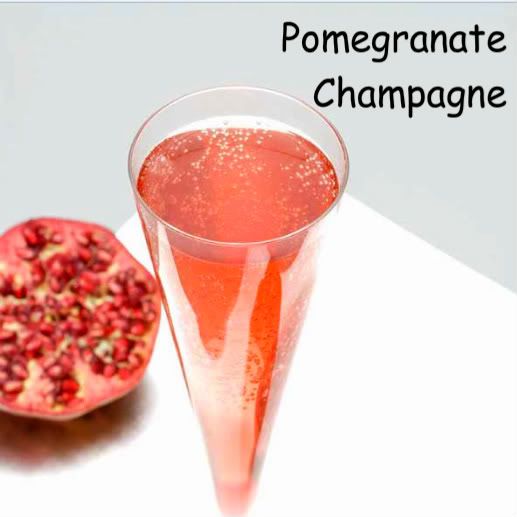 If you are getting ready to celebrate the 4th of July in style or you are just having fun with some friends this is a fun reddish drink that will bring some pizazz to your entertainment!
Even thought it is not pomegranate season this version is extremely easy to prepare with pomegranate juice..if you are having a big get together to celebrate the patriotic day..you can prepare it in a big punch.
Ingredients
4 oz champagne
1 oz pomegranate juice
1 teaspoon cassis
Preparation
Pour chilled champagne into a flute, then add pomegranate juice and cassis.
Or you can just put together 4 parts to one of champagne and pomegranate juice plus the additional tbsp of cassis.
and voila you have a fabulous reddish drink for the 4th of July !