I know we each one have our perceptions when things get thrown at us..for instance a couple of weeks ago I would said no thank you at the idea of black rooms, kitchen, even powder rooms..but after looking at this fabulous pictures I must say it is really growing into me. Whits is my old time favourite..with pink, light blue, orange and blue...I think I am adding black in the list.
The tricky thing is to find the right shade of black, also notice how shades of pink and lilac and light colors make the black come alive!!
Now you be the judge after this pictures...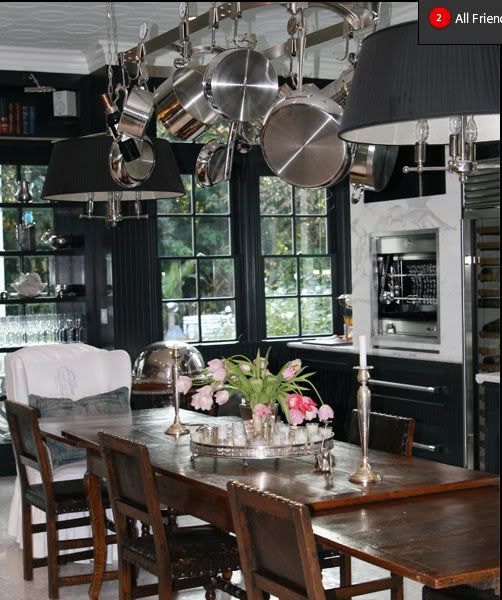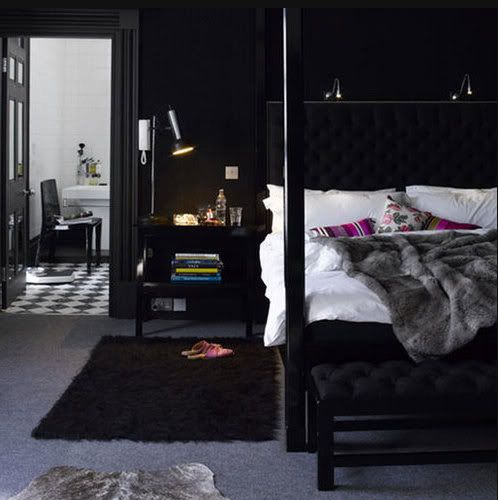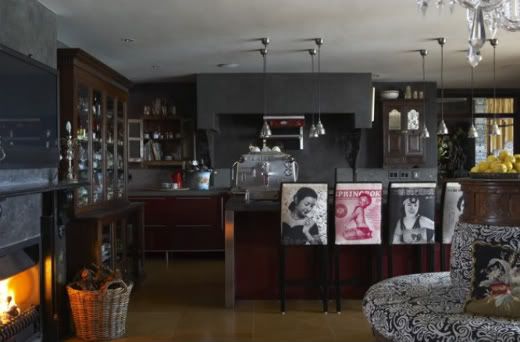 Are you warming up to the color or not yet?
{Images via Desire to Inspire, 1stDibits, Gweneth Paltrow Powder Room & 1st Dibits)