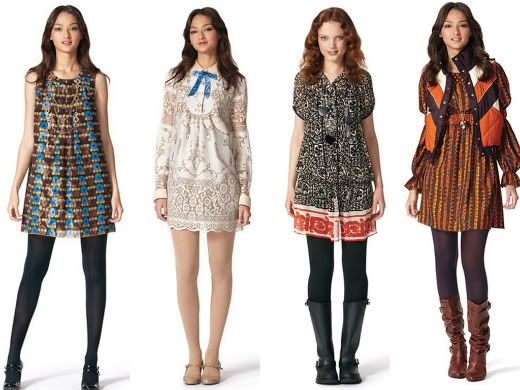 I love Anna Sui dresses..always did, always will. So I was very happy when I found out that Anna was working on a design collaboration with Target. And now the lookbook of her collection is out. The line will be in stores and online September 13 through October 17 and it consists of nineteen Gossip Girl'inspired looks. I am not a follower of the show but I do love some of the pieces..like the black, white and red dress!
If you are a fan of the show you probably recognize the inspiration...Blair's dresses come with high collars, two affixed with bows. Vanessa's dresses are all oddly orange and brown. Jenny's dresses are a confused mix of boho and schoolgirl partier. And Serena's outfits aren't nearly slutty enough.
Another great designer collaboration!