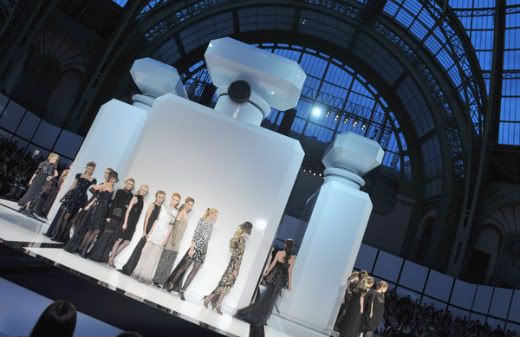 Karl Lagarfeld presented Chanel Haute Couture Collection yesterday in Paris. The collection was shown in the Grand Palais on a stage set with giant white N° 5 bottles and had a comparatively toned-down atmosphere.
The collection had more color midnight blues, light nudes, some fuschia, some white but the overall color palette was very picoky like).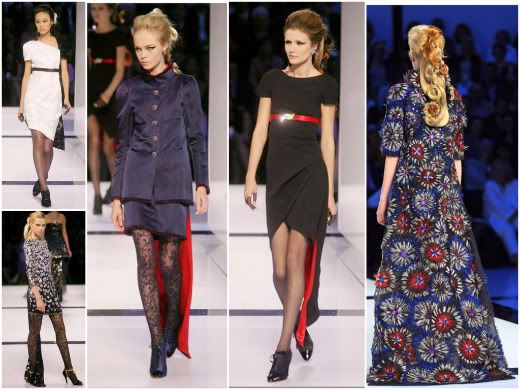 My favourite dresses of the night wore two version of the an asymmetric "tail" lined in red...the dark blue suit and the the little black dress ( my favourite of the night!). I also loved the long dress/coat..how rich!!
It was all about proportions as Lagarfgeld presented the liught nude dresss in four different lengths...from extra-mini to Grecian looking! Love the nude color and silhouette of the dress with the details on the bust.