There was some fabulous fashion going on last night in New York at the American Museum of Natural History as
Louis Vuitton
Celebrated the Lunar Landing.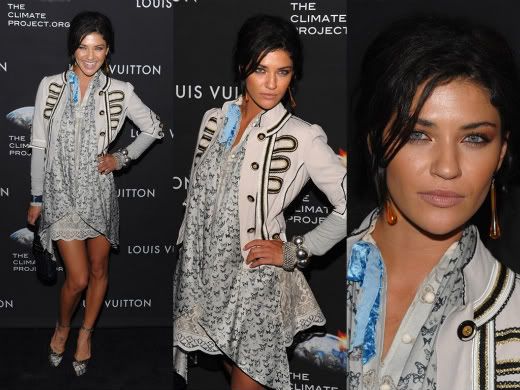 Jessica Szohr, from "Gossip Girl", stole the night wearing a very layered look. She was wearing a Lace mini dress, a military jacket, chunky silver and some fabulous LV platform heel. How she pulled it together I don't know, as much as I try layering does not come that easy to me. She took a risk and it payed off!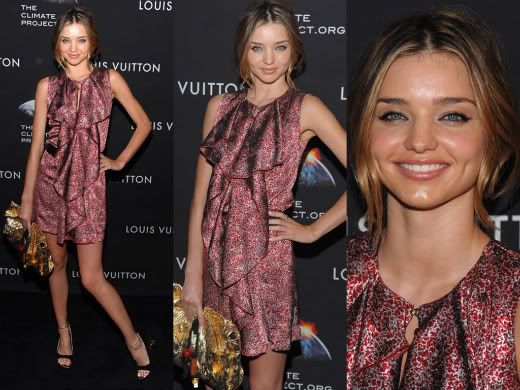 Miranda Kerr was also looking fabulous last night in a sleeveless satin dress with ruffles, some gorgeous peep-toe heels and a to-die-for
Louis Vuitton
African Queen clutch!