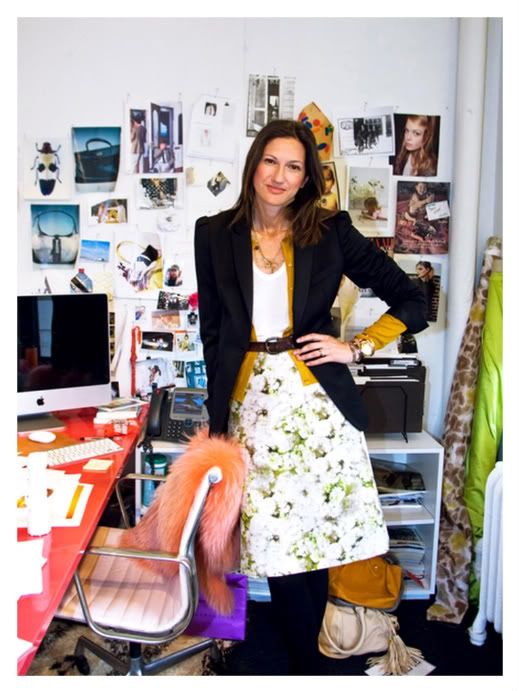 She is wearing: T-shirt from Alexander Wang, cardigan from J. Crew, blazer is Burberry, the belt is vintage, the skirt is Giambattista Valli, and the tights and shoes are both J. Crew. Also wearing a vintage Rolex from J. Crew and studded bangles by Philip Crangi.

Jeena Lyons is the woman behind JCrew. As creative Director, Jenna is the reason why so many of us choose JCrew as one of our favourites clothing store. Full of color, fabulous fabric and chic design JCrew has become even more successful and well known as Michelle Obama has dressed herself and her daughters head to toe with their clothes. I was so excited to stumble upon the interview Rachel Strugatz did for The Huffington Post. Here is a snippet of it.


Five Things About Jenna...
1. She has been collecting Vogue for 25 years. Her first Vogue was the August 1984 issue with Isabella Rossellini in the cover.
2. She is obsessed with The Kills after recently seeing them in concert.
3. Alexa Chung is her new inspiration for future shoots because she loves her style and her hair.
4. Her favorite reads are The New Yorker and Monocle.
5. She only wears high heels.

Pink Desk -- "It's embarrassing. You know why I chose this color desk? Because they had it displayed and I sat down and my husband took a picture of me while I was sitting at the desk and I looked at it and I was like 'I look great!' The pink was reflecting on my face and I said, 'I'll take it!'"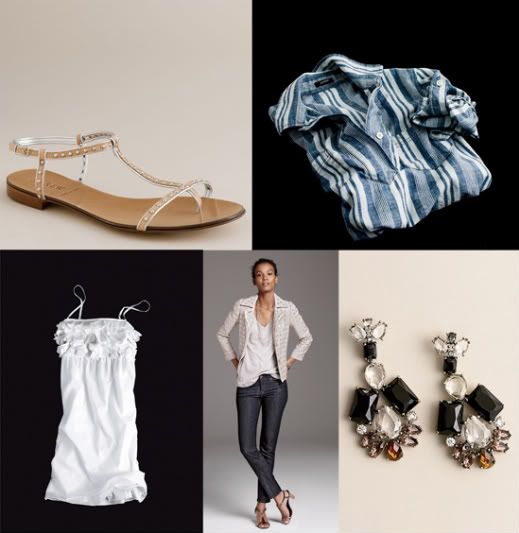 RS: What are your J. Crew must-haves for the summer?
JL: The things I am obsessed with for summer definitely include big earrings, especially for summer nights. The Stripe Cotton Popover is my favorite little shirt -- I love it! And if you don't already own a pair of skinny jeans, you must get the "toothpick" jean in dark denim. You need some pair of gladiator sandals, and the studded ones happen to be my favorite. The Garden Dress is a beach cover-up and it has all these little cut-out flowers -- it's really cute and it's a bargain.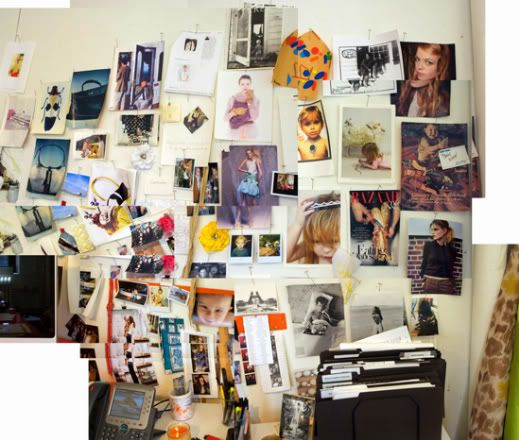 RS: What's inspiring you right now?
JL: Anything and everything -- from artists, art, magazines, photography, to people in the street and traveling -- really anything and everything. I have been doing a lot work on the Miami store and I have been reading a lot about Ilse Crawford because we're trying to find ways to do interesting things with lighting. We are looking at some of his work and it's been really inspiring. We have this interesting scenario with the store in Miami that we can really utilize the light and Ilse Crawford is a great source of interior inspiration.

To read more of the interview go here.

What do you love about JCrew?