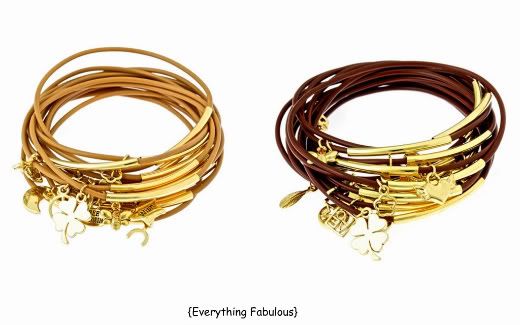 Love love love them! Perfect charm bracelet to go from the beach to some drinks... or just with a plain t-shirts and short or jeans...! Each of fifteen brown rubber bracelets boasts a long, tubular bead in your choice of yellow gold or silver plated. I personally like it more in gold..is more summery and looks great with a tan.
Charms dangle from each strand and include a moon inscribed with the word dream, a feather, a pierced heart, the word love, a wishbone, a key, a shamrock, a "wish" star, a horseshoe, a soaring heart, a bee, a heart lock, a peace sign, a star outline, and flower outline.
Perfect gift to give yourself an at $38 is not bad at all!