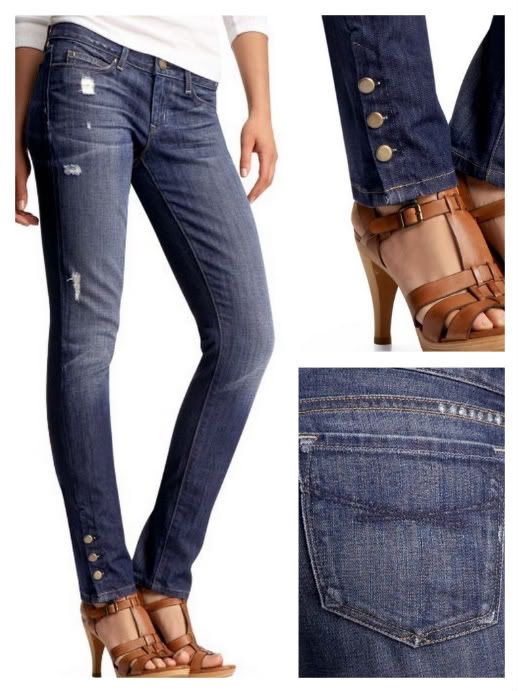 GAP ~
Always skinny destructed button jeans
$69.50
If you are into skinny jean..this is the new pair of skinny jeans to have! Love the destructed vibe (just enough..nothing over the top)..and the details of the side buttons!
It has just the right edge that you can pair it with a shirt and pumps or sweater and booties, or just a simple t-shit and fabulous flats..and really let the jean make the statement! It's only a limited edition so hurry to get yours...I am definitely getting mine!
What is your favorite jean brand? Mine has always been AG but I can live with this GAP jeans..and such a good price!