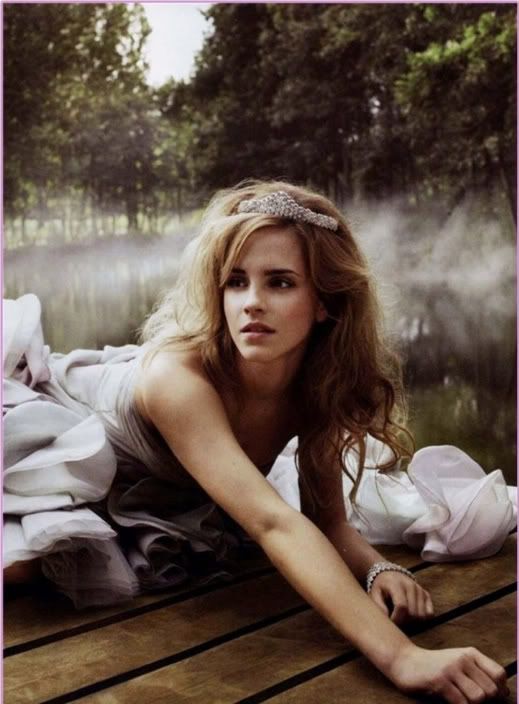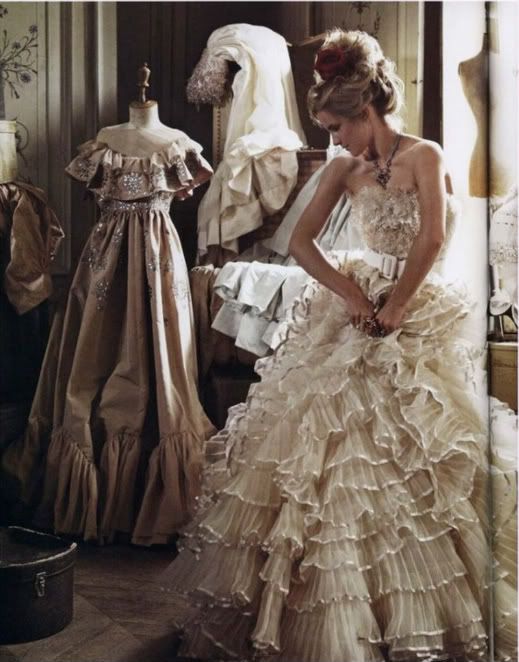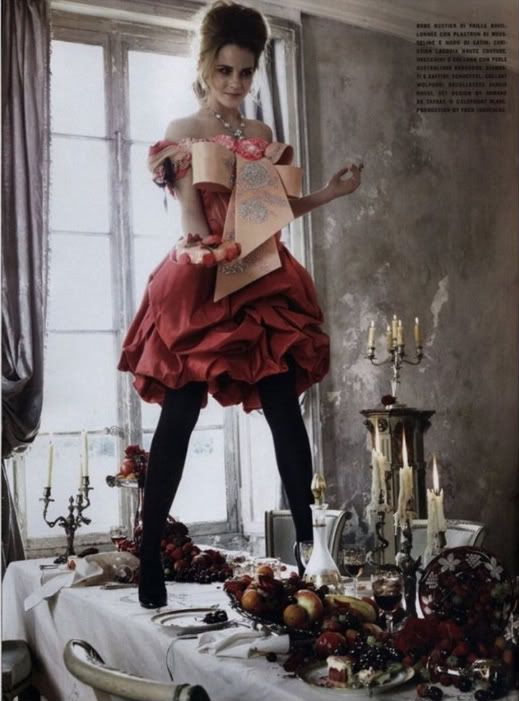 Love the photospread Emma Watson did for Vogue Russia! Full of diamonds ruffle and excess!!
Her beauty is very classical and she always seems to bring a some chicness to whatever look she is wearing.
This editorial for Vogue is the grown up version of the photospread she did for
Teen Vogue August 2009.
Hope you are having a fabulous day!
{Image via I'm not obsessed}