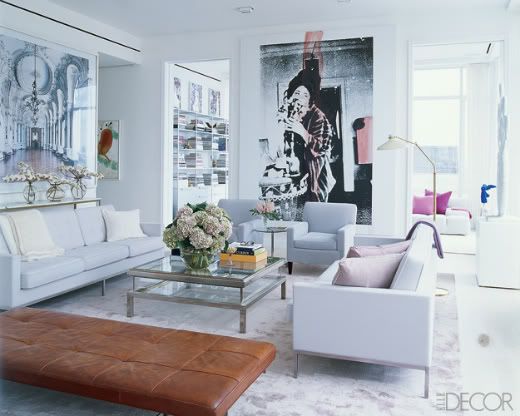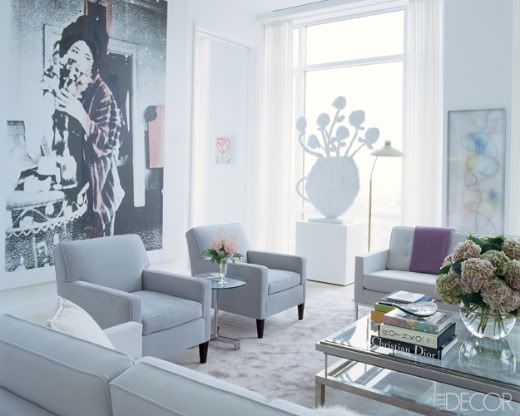 This fabulous Soho penthouse belongs to no other than fashion designer Jill Stuart. Love the serene feeling that they created by keeping the color palette very simple. The art & accessories used through out the apartment keeps it alive and contemporary.

And what about the white canvas in the master bedroom...?? It's like you almost have the urge to want to put some something on it, but it looks fabulous just as is. A great reminder before you close your eyes..that life is always a white canvas ready to be colored by you!

Hope you have a fabulous day!

To see more pictures of the fabulous penthouse go here.