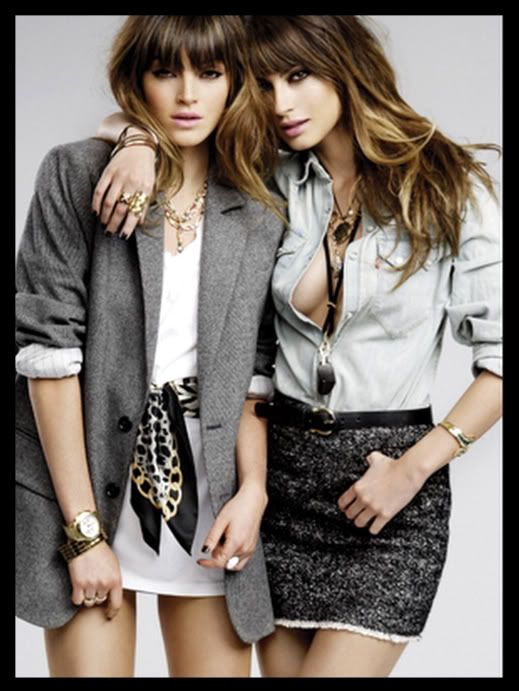 I love the editorial the fabulous Mario Sierra did for Elle Magazine of the gorgeous sisters Ariadne & Aida Atiles. I think the stylist did a fabulous job of representing some of this trends in a a fun way...full of greys, big blazers, chunky jewelery, glitter and of course fabulous shoes, boots and booties!

Summer days is great for blond hair...but I love the richness of the brown hair for fall...I might even get tempted..

Hope you had a great weekend! I am starting to get everything ready for Thanksgiven! How about you, what have you lovely and fabulous ladies been up to??