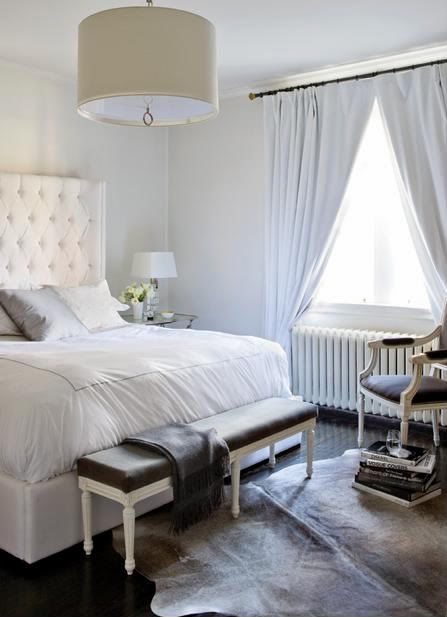 Love rich tufted headboards...! They bring such a coziness to your bedroom yet they allow you to play with different decor styles & colors. I personally find the ones in neutral color fabulous and you can always re-upholster it later in different colors if you get tired!
Ready for an adventure? You can actually do them yourself! Go here for a DIY Tufted Headboard guide.

You can fin them in the $300ish from Nate Berkus to $600ish from Pottery Barn or in the $3000ish and more at Williams Sonoma...Here is the one i love.

Hope you are having a fabulous Friday..!! Is it because I am so tired today that is 9am and I am thinking about bead headboards...??
{Image 1.apologies unknown source 2&3. DecorPad
}