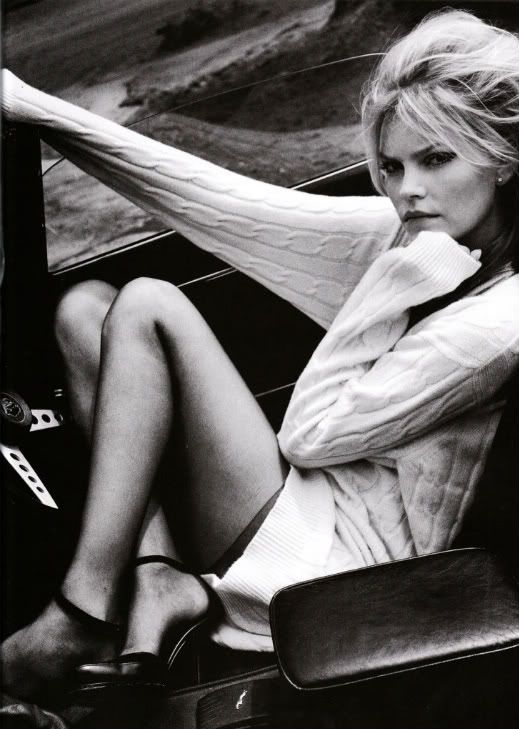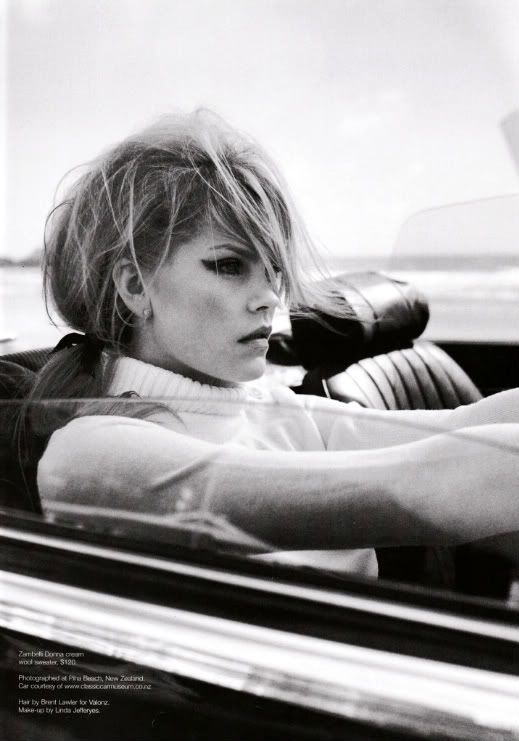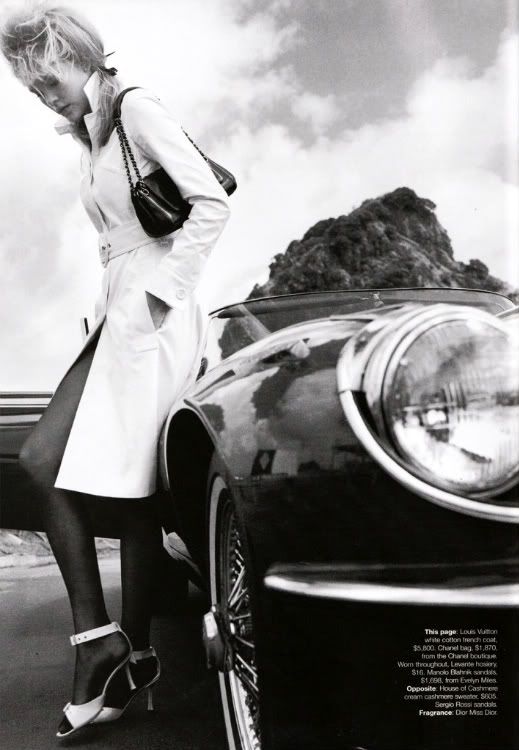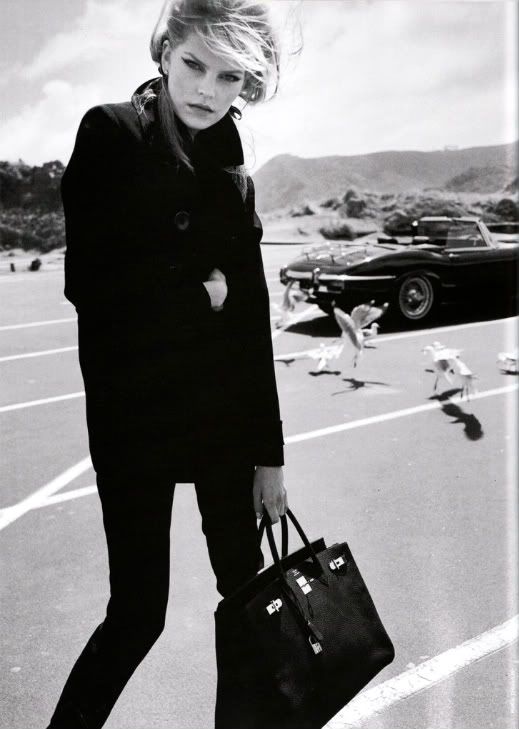 I had a family emergency and had to travel back home...Argentina. Even thought it was not a road trip it certainly had a very similar vibe to it as this editorial done for Vogue.
One of the things I love about road trips is that you get the feeling as if life gets put on hold and you can contemplate on your life, family...and yourself.

Hope everything is going fabulous in your life!!! and if you had a chance to take a road trip you looked as sexy!

Thank you for visiting the site...every comment took me away from my reality...and reminded me that my blogger friends!!

....BTW nothing like a cashmere sweater in "natural" color to add some glam to any rainy day! Definitely one of my must have for fall and winter!
[Image courtesy of BeautyLiesintheEye}