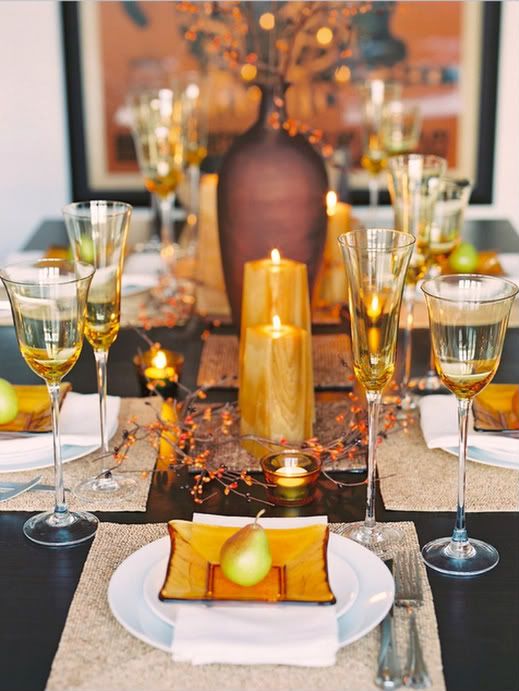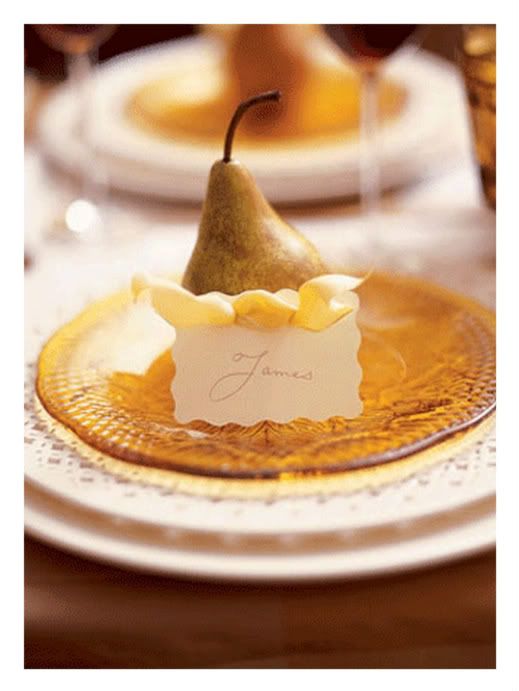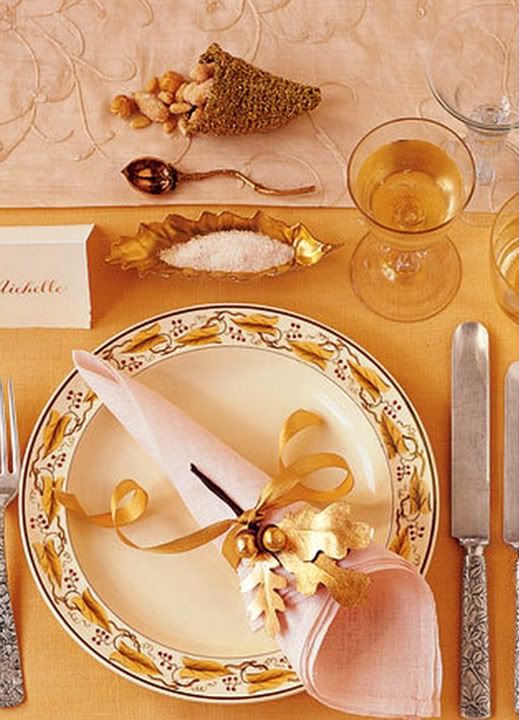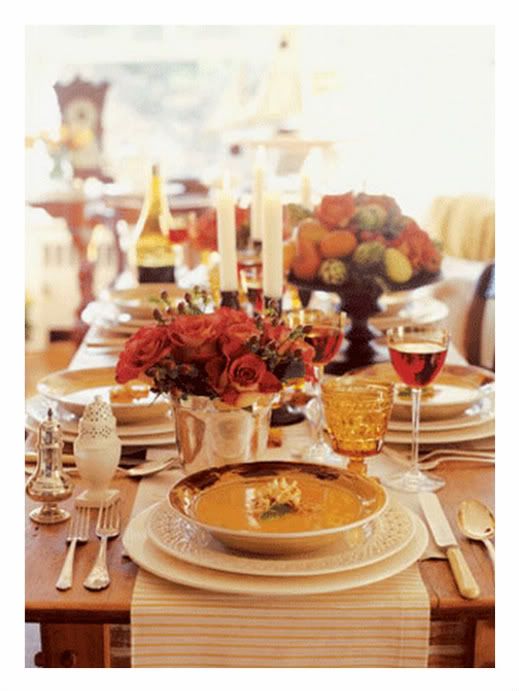 I am almost done with my Thanksgiving table...now onto the cooking! And for my table I got inspired by all these fabulous table settings in shades of amber and gold..
Now that the table is set I can go to bed...can wait for tomorrow..all the cooking..and cherishing every moment with my kids...creating memories for years to come!
One of my traditions is I do my pumpkin soup and serve it from an actual pumpkin...I love of it brings a je ne sai qua!

And one of the things I will be raising my glass tomorrow is to all of you that visit my blog.. thank you! and I hope you have a lovely Thanksgiving tomorrow!
{Image via Country Living & Martha Stewart}