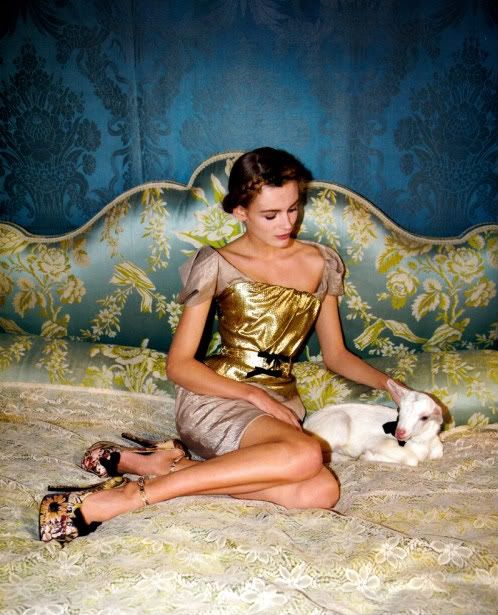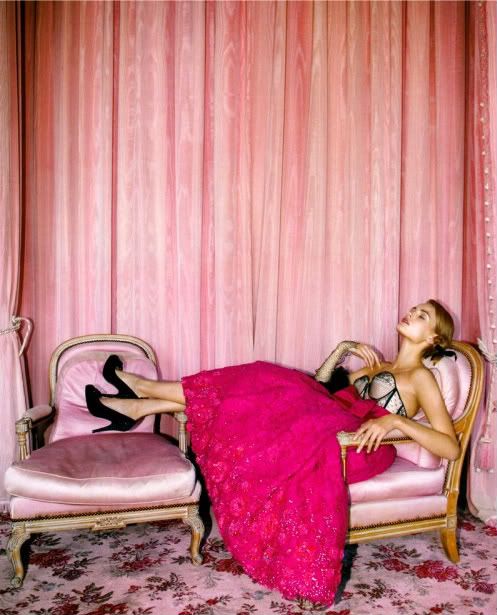 I have been on vacation for the last three weeks in the south of Argentina..and even thought am not back home was achng bloggn!! And waht better what better way to come back that with this fabulous edtorial done by Walter Pfeffer for Vogue China
for the January 2010 issue.
Love the way that each piece of clothing coordinates perfectly with the backdrop..from the pink Dior to the golden Westwood...drama coutoure at t best.
Hope you had or are still having a fabulous holiday!!
{Image via Models.com}