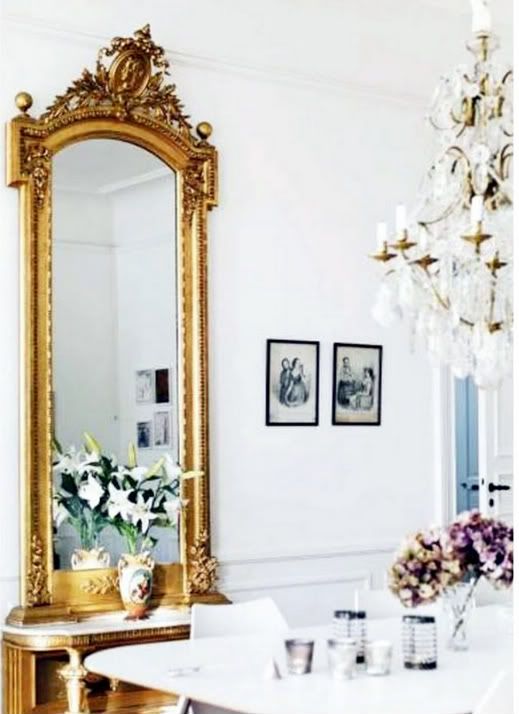 Hope your Wednesday is going great! It's 5pm here in Florida and I am about to seat down for lunch..yes lunch! I'm co-chair of a Walk-a-thon at my son's school..and tomorrow is the big day!! So please keep your fingers cross...!! DO you also have these grandiose ideas of fabulous events and the day before it you are wondering why did you sign up on the first place? If you are, welcome to the group...If not, please tell me how you do it??

Anyway, I thought this picture with two of my favourite things was appropriate for today...gold mirror and chandeliers!! And love how the strait lines of the chair bring the decor down..not to mention the simple yet chic flower bouquet!
Hope you have a fantastic evening!
{Image via
Dress,Design&Decor
}