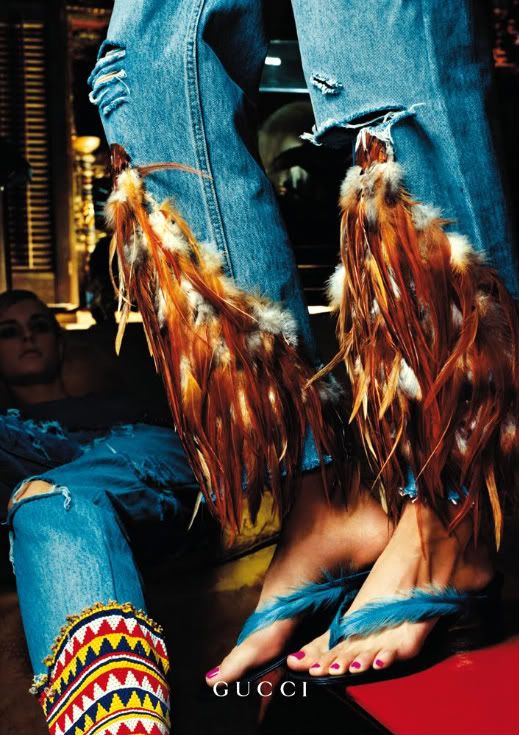 How was your weekend? Even though it was colder than expected here in Florida..I am so happy to be back home!! I had time to catch up with all my magazines....and get ready for some serious spring fashion trends..

We have seen feather through out last year in dresses, skirts,etc...but are you ready to get on board with the more tribal feather trend for spring?? I love the flip flop form Gucci's Spring 2010 ad campaign...
If you do, you can start stocking up on a couple of feather headbands..go here, here..and for the trendier you go here! Or you can always get some feather earrings..form here and here!

I personally got a couple of feather headbands and I am having fun with them..even thought my husband is not crazy about it ( he is more the classic look type..)...I just can wait to see his face this spring when I show up with some feather sandals..!!

Don't forget to visit my tumblr blog here..I am getting more and more lovely comments, mails and tweets about it...I am so happy!!