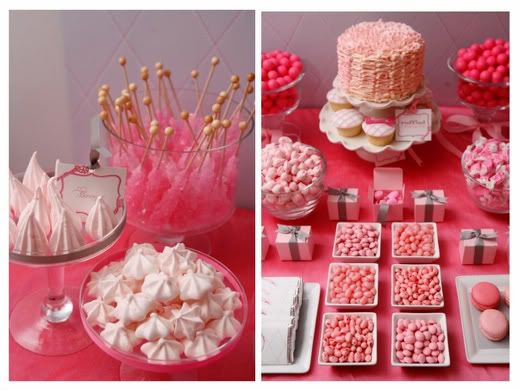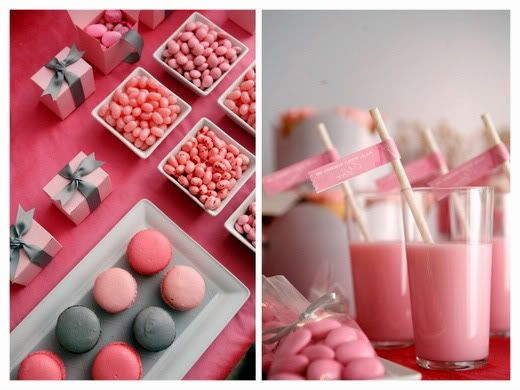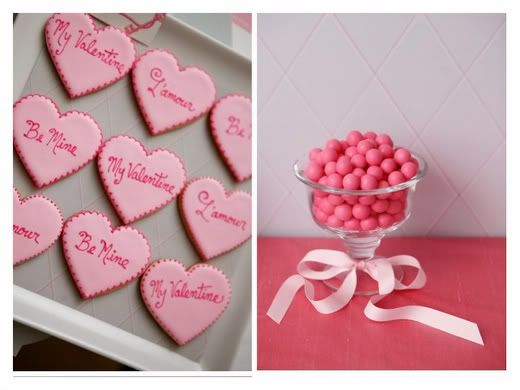 How insanely cute is this Valentine's Day Dessert Table? I am so in love with the fabulous work of Amy Atlas (as I imagine you too!) and I've learned so much from her...!! She is all about color pallets, using different heights and a meticulously organized dessert table!
Love the fact that they opted for a bubblegum pink, light pink and pale grey color palette instead of the expected Valentine's pink and red. There is so much inspiration ...I am definitely doing the candy jar with a big bow, the macaroons and ohh gush I want to do it all...!!
How about you?? what do you like the most out of this fabulous dessert table??