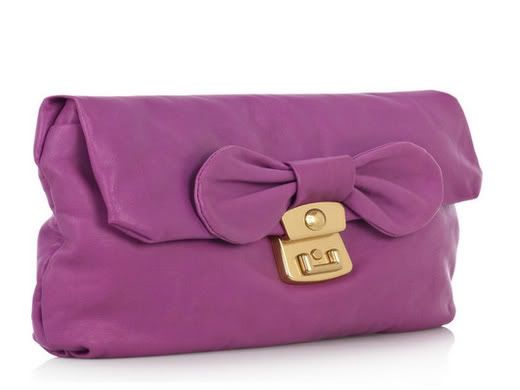 Love this
Linda bow-embellished leather clutch
by Marc by Marc Jacobs...perfect color for some girlish glamour...! You can wear it with jeans and high heels or make it the color statement of a classical LBD...!
Hope your day was great...! I am ready to unwind, get a glass of wine and indulge in some guilty pleasure (Real Housewives of any city) after a very long Thursday...!
How about you? What is your guilty pleasure??