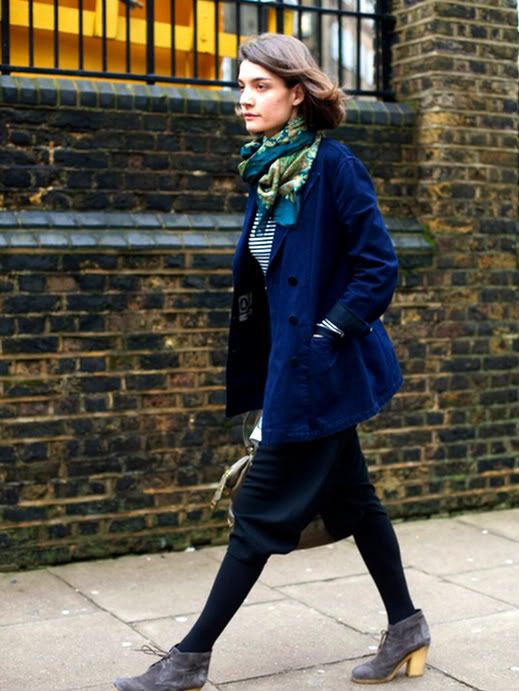 Yes Friday is here...!!
Love the Layering of the first picture... stripes, jeans, leather, color...it still looks very wintery but you can start to see spring fashion trends in it.
I love the scarf from the second look...blue and green!
Are you starting to use some spring trends?
Hope you have a sunny lovely day today!!!