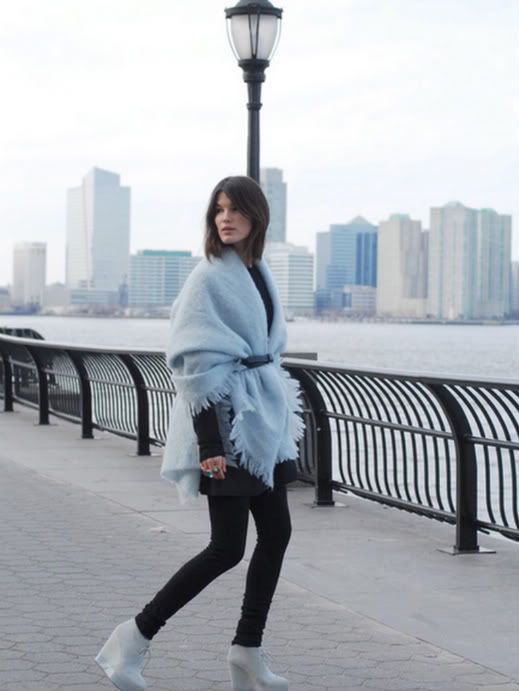 Is still cold..and you are tired of wearing the same jackets/coats over and over....then wear your couch blanket..!!! How insanely fabulous is this look? Just get a fabulous belt and wear it with an attitude...!!
Do you re-purpose any house/fashion item in any other way?? I can think of my vintage earrings that I use to decorate my high heels...
Let's have a great week...full of inspiration!
{Image via
Hanneli
}