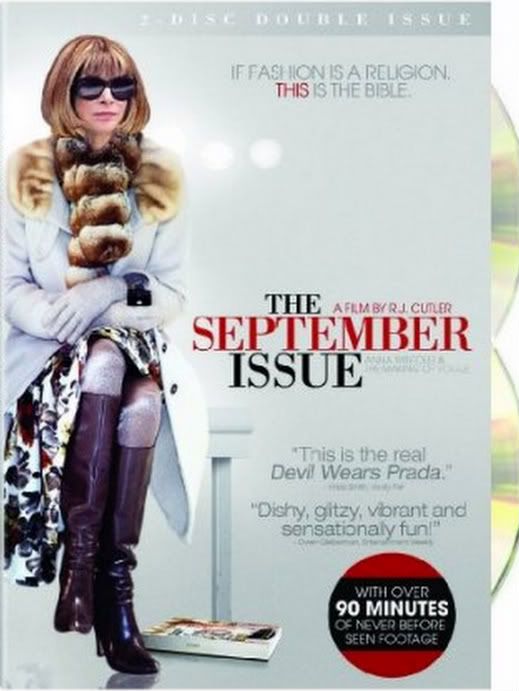 For all the fabulous fashionistas out there...for those who have seen the movie and for those that have not....I think The September Issue is a great movie to see over and over and keep discovering new things...! With the new realise on DVD I am so happy to announce this giveaway!!

For a chance to win please follow Everything Fabulous on Facebook (go here) or be a Google Follower and leave a comment below. A winner will be chosen at random (using random.org) on Monday March 1st!

God Luck!!!

Take a look at the premier plus two clips from the movie...or go here for the original clip of the movie.