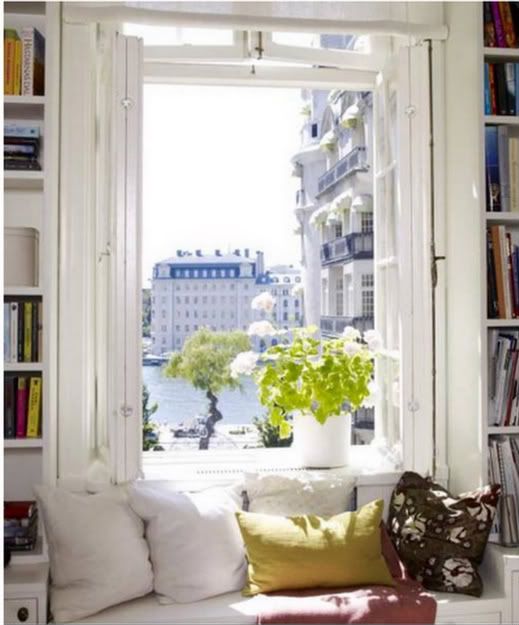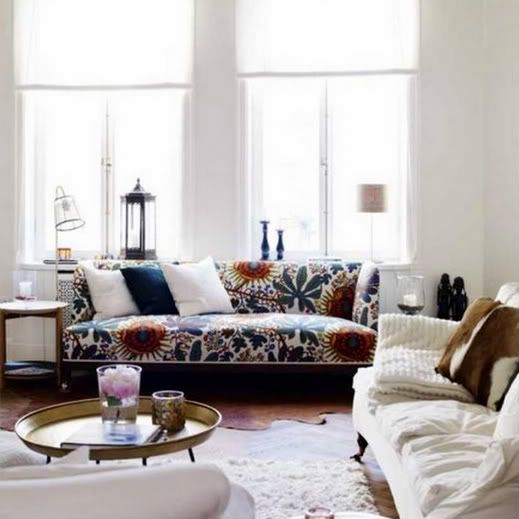 Good Morning!! Weekend is almost here..and this house has me day dreaming about the weekend, spring..and Stockholm...!
A cute house full oh white, windows, chandeliers, books and flowers...I could really spend some long hours just reading a book on that window seat! I might just print the window seat picture and put it on my board...
And Stockholm is such a chic town..a perfect spring town...with everybody driving their bicycles and the outsides coffee shops...!!
Hope you have a beautiful day!
{Image from
Skona
Hem
via
From the Right Bank
}