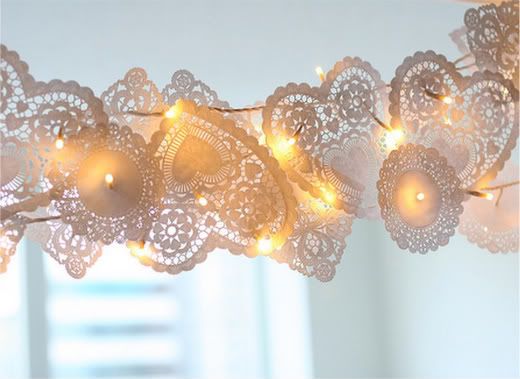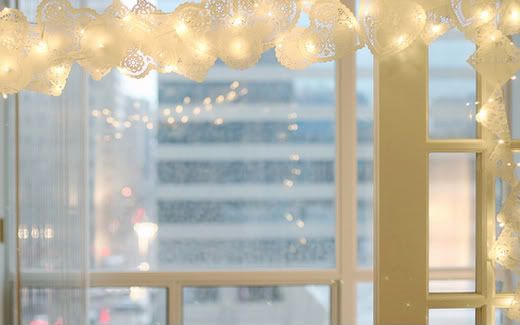 This year as a family project I wanted to incorporate the true meaning of the festivity...so using some white doilies and a red pencil, we wrote as a family the names of each firends, family and loves ones. I then put all the dollies together using a very thin red ribbon. The end product was a white garland with red touches and a lot of love......!
I like walking under it -I placed it in the entrance arcade to the family room- when passing by and reading my aunt's name..or a good friend...just feels me with the warmest thoughts and memories...!! It really turns out to be much more loving project than expected!!
I got inspired by this white lighted garland, but who knows, next year I might consider using my Christmas lights for Valentine's day!
How about you, are you embarking in any fun project?