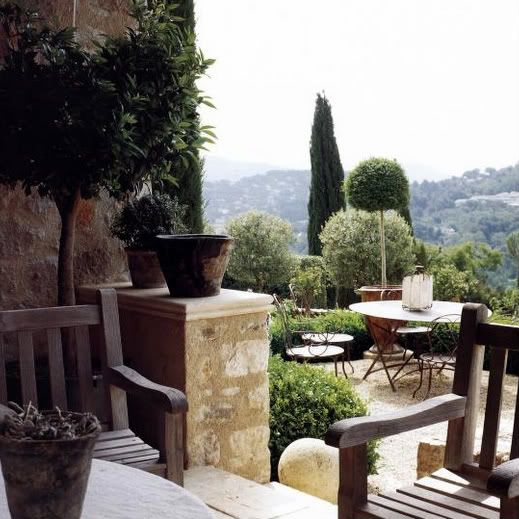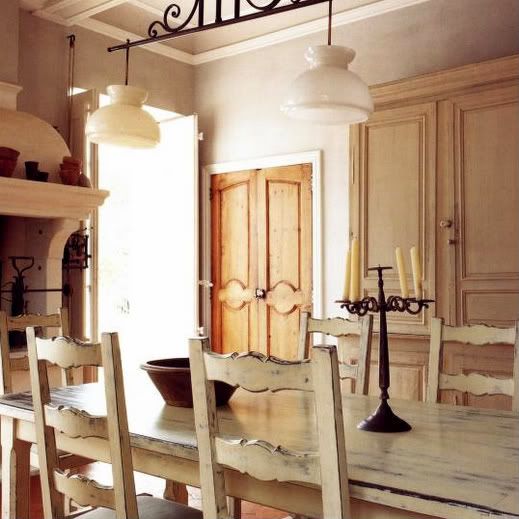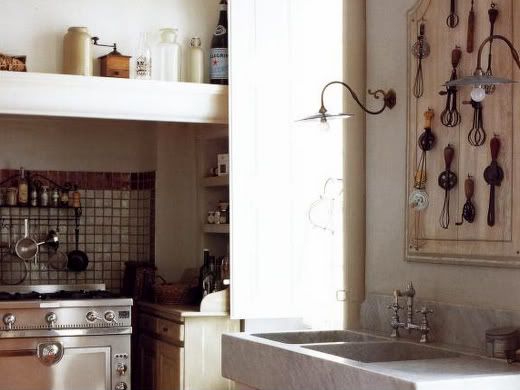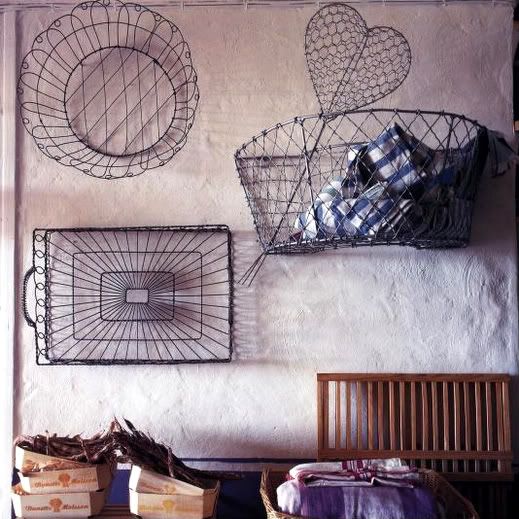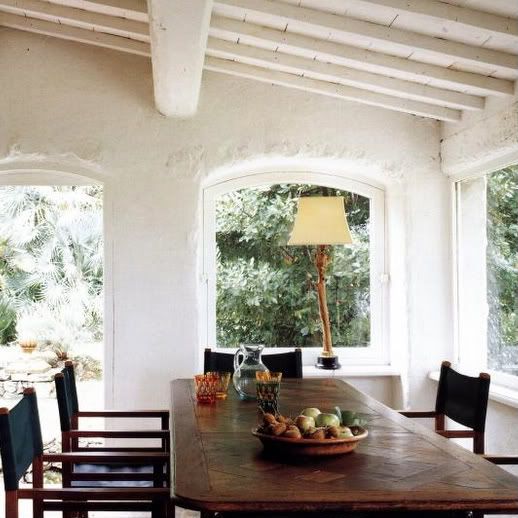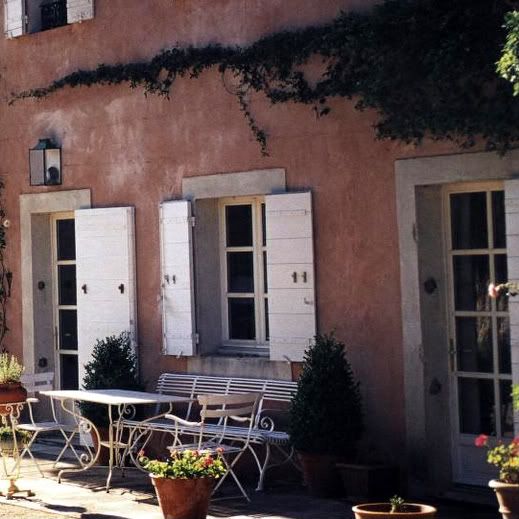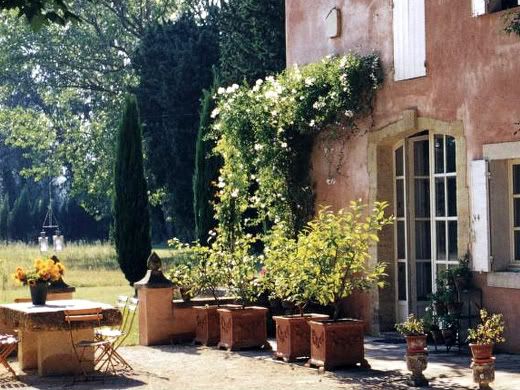 "Traveling à la Provençal means sensual sauntering past scented lavender fields and chestnut forests; through fresh apple-green vineyards and silvery olive groves; around markets, Matisse-designed chapels and medieval hilltop villages impossibly perched on rocky crags. Be it with two wheels or four – on the back of a bicycle or with roof rolled back in a vintage Citroën 2CV – no region better begs lazy days out, interrupted only by copious alfresco lunches..........So prepare for heart-and-soul seduction."
(from Introduction to Provence)
Wouldn't it be nice to just escape to a charming little Provence Chateau, with it's rustic country french design...surrounded by nature..and just enjoying every second of the day? I can even picture myself savoring some fabulous wine..with some fresh cheese and a piece of baguette...! I could just transport myself there with all this beautiful pictures form the book Provencal Escapes....and just to keep the dream alive I've checked some
villas for rent in the area
. Wouldn't renting a chateau here be a vacation of a lifetime?
Where would you like to travel next??
{Image from the book Provencal Escapes}