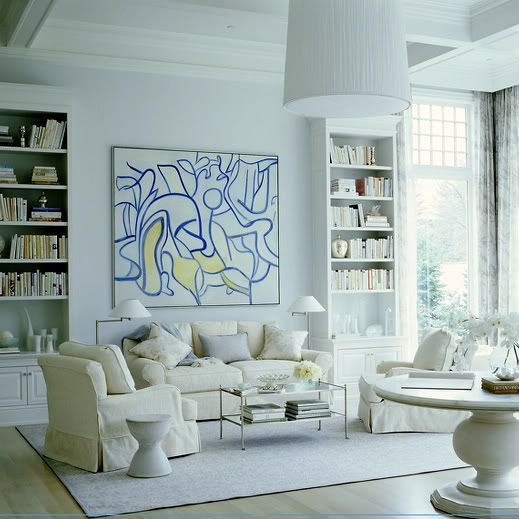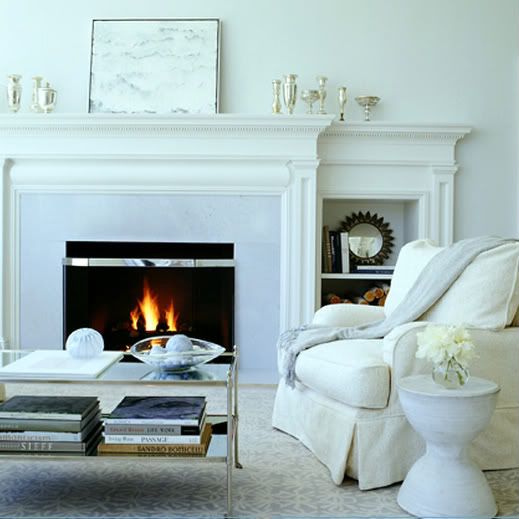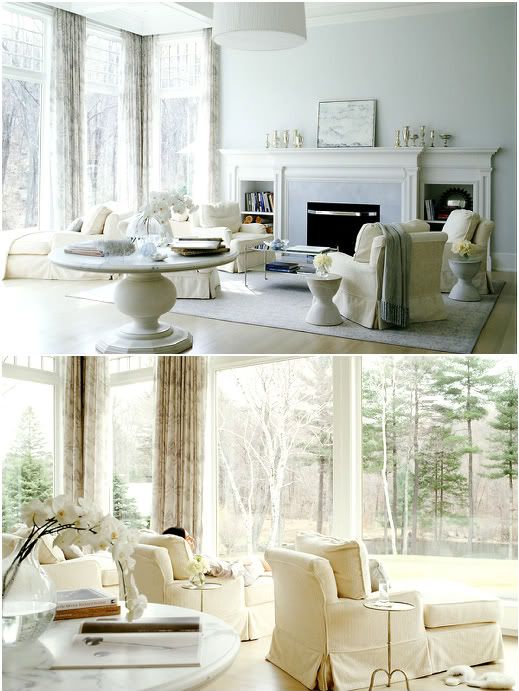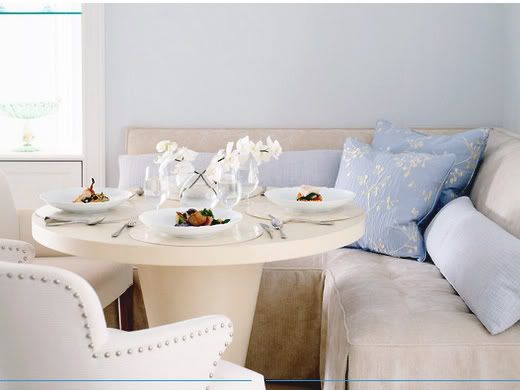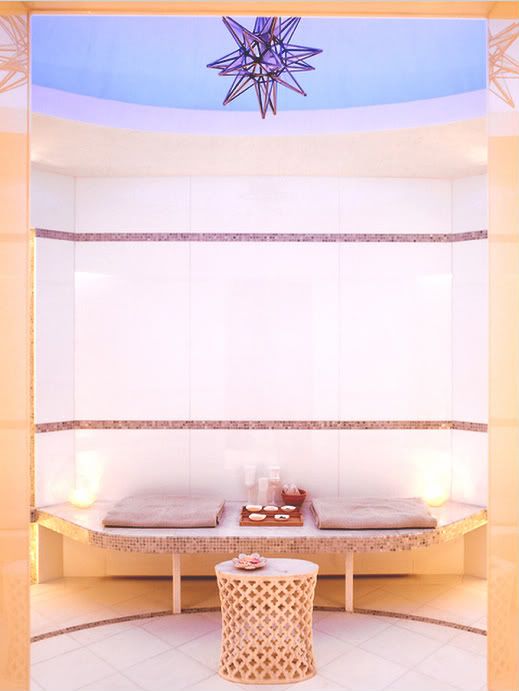 Ohh boy wouldn't it be nice to escape for a weekend to a place like this? Maybe too obvious of a question... but I am totally captivated with the decor at the
Mayflower Spa
! Love the color palette they used... so soft, and the breakfast area with those beautiful pillows is just adorable. And how great is their motto ""Whether you want to see something different or see things differently...". Sometimes it's just taking a step back and try to see our reality through a difference lens that makes a difference in our attitude and feelings....!
All these spa conversation makes me want to get a mask... put some rose petals in my bath, grab a book... and pampered myself!! For now this fabulous Spa goes in my little black book under "Places to visit".
Hope you are having a great Saturday morning!
{All images from
Mayflower Inn&Spa
}