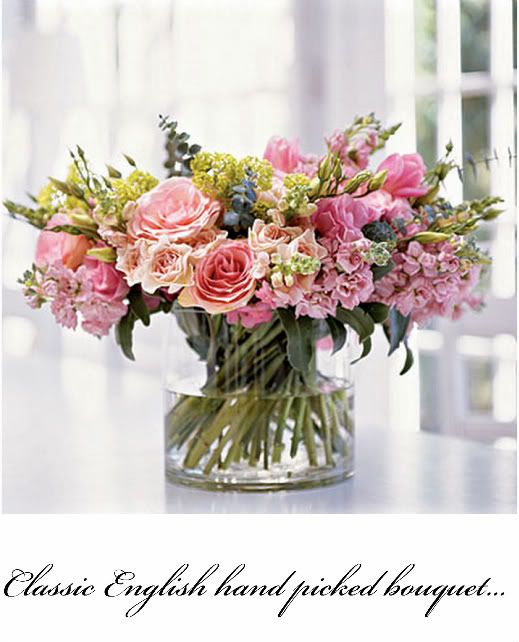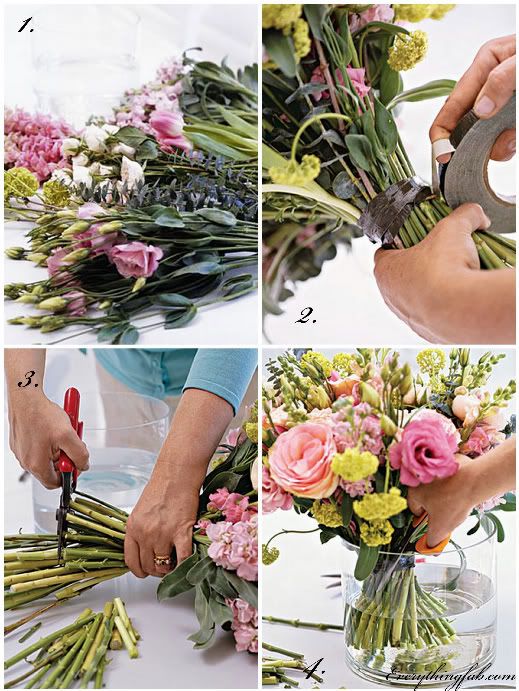 I love this step by step guide on how to put together a nice spring bouquet. I actually spent last Saturday night at the book store with a couple of great flower books trying to learn new ways to make flower bouquets. This is really a fresh bouquet perfect to welcome Spring and also might be fun for Easter....
1.Remove all foliage from the stems.
2.Start by holding a cluster of several flowers in the center. Start adding blooms (three stems at a time)by placing them on the right and angle the stems to the left forming a spiral. Tightly wrap the stems with florist tape at the center of the spiral.
3. Cut stems straight at the bottom of the bouquet.
4. Place the bouquet in a vase with water and cut and remove the tape....and voila
How did you learn make flower bouquets?
Hope your day is going great!!
{Image via
Southern Living
}