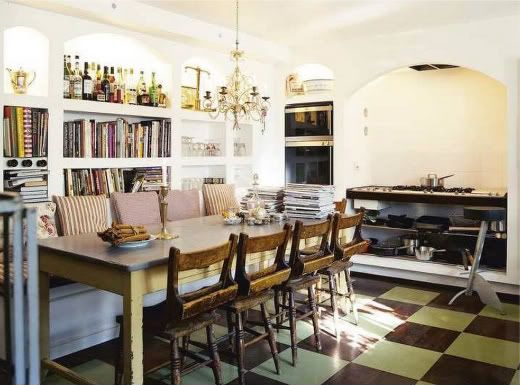 I had this picture in my files for a while now..and every time I take a look at it, I have such a warm family feeling..and I instantly imagine a large family dinner with great conversation..good wine..maybe some baguette bread...and lots of loud laughter...!

Plus, I would love to take a pick to that book collection....which let me wondering if I should take all my cooking book collection out. Where do you keep your cooking books?
Hope your day is going great!!!