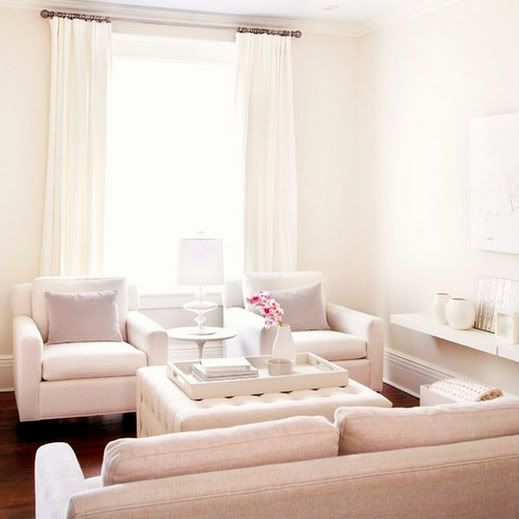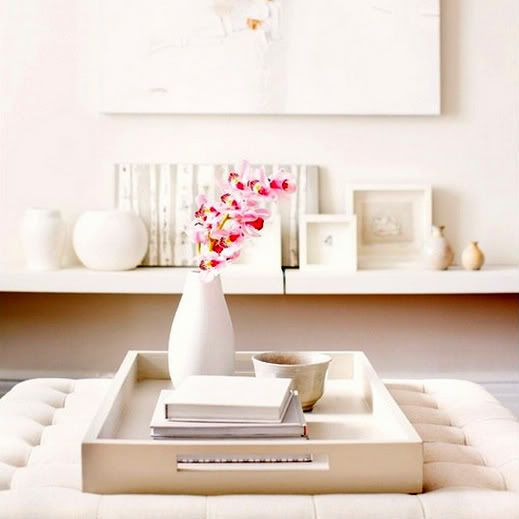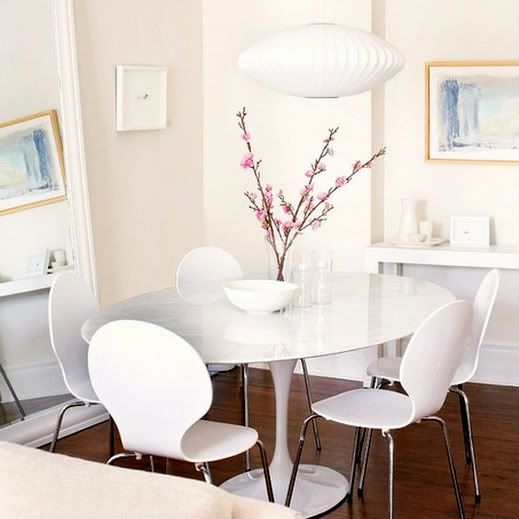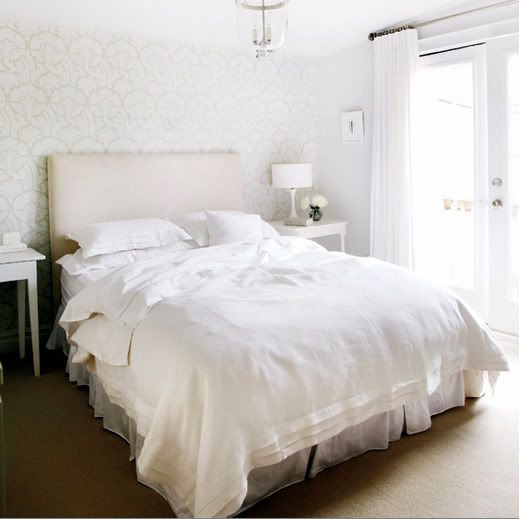 Dreaming with uncluttered white spaces...that could make you feel abundant and sophisticated by the simplicity and quality of the pieces used in the decor....
White on white rooms are tricky, they look very easy to put together but to do it right you need to play with texture and different types of whites to provide visual layers. White decor does however, give you the ability to bring together all different style of furniture...great when decorating on a budget!!
I miss my single days of white rooms, white sofas...everything white!!! My husband is not really into white, so for now I am left with posting about white rooms...! If you are single..please decorate in whites and pinks and soft hues....one of those things that you don't know you had till it's gone!!!
Hope you are having a great day!
{All Image from Style at Home via Escape A life more fabulous by Ann Marie Favot}